Seacat's Next-Gen CTVs to Feature Kongsberg Propulsion
Kongsberg Maritime has secured a contract with Seacat Services to provide its steel-series waterjet propulsion systems for the UK company's new wind farm support vessels.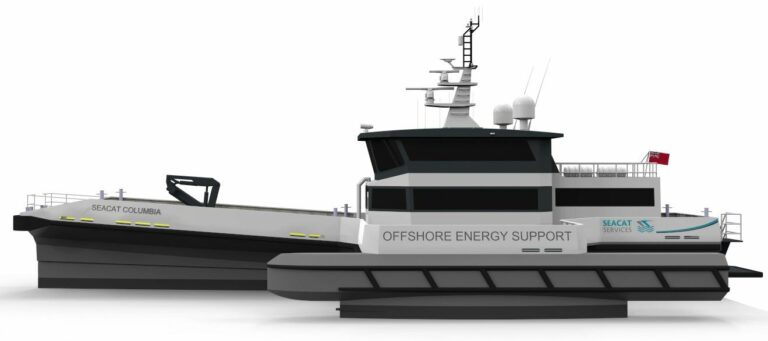 Seacat Services placed the order for two next-generation multi-hull crew transfer vessels (CTVs) with naval architects BAR Technologies in September 2020.
The vessels, Seacat Columbia and Seacat Cambria, were designed in partnership with Chartwell Marine.
The first BARTech 30 CTV is expected to be completed by the first quarter of 2022.
At the end of last year, the UK company ordered two further Chartwell 24 CTVs, to be named Seacat Sceptre and Seacat Sovereign.
The next generation, multi-hull CTVs are expected to cut total emissions 30% compared to conventional CTV designs with the use of patented Foil Optimised Stability System (FOSS).