Australia's First Offshore Wind Project Selects Transmission Route
Star of the South Wind Farm has selected a transmission route for Australia's first offshore wind farm following a 12-month assessment.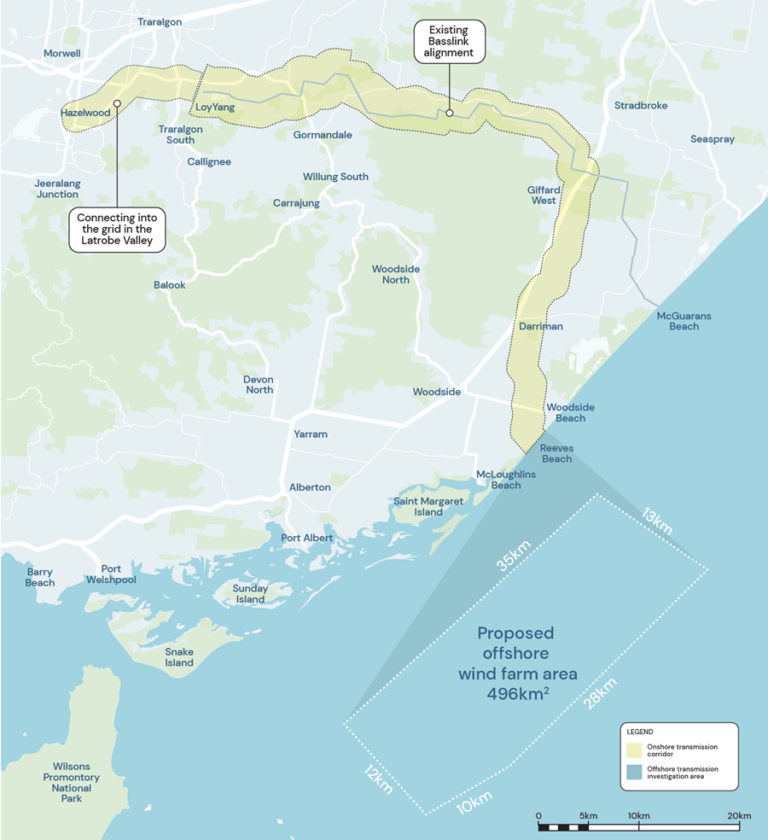 The transmission route would come to shore around Reeves Beach and travel underground through Darriman, Giffard West and Hiamdale, connecting into the grid in the Latrobe Valley. 
The developer assessed three different routes and considered feedback from landholders, local communities and government, as well as site investigations and technical studies which were undertaken in 2020. 
Star of the South is now continuing conversations and is looking to enter voluntary agreements with landholders whose property may be suitable to host the transmission infrastructure.
The project is committed to using underground cables, unless it is not technically feasible or where overhead lines would have a lower impact. 
Located off the south coast of Victoria, Star of the South could comprise up to 250 turbines with a combined capacity of up to 2 GW.
The wind farm is a joint development by Australia's Offshore Energy and Copenhagen Infrastructure Partners (CIP).