BW Ideol Entering Oslo Stock Exchange, Sets 10 GW Target for 2030
BW Ideol, a company established after BW Offshore's bought into the floating wind technology developer Ideol, has applied for admission to the Oslo Stock Exchange and is expected to start trading there around 18 March.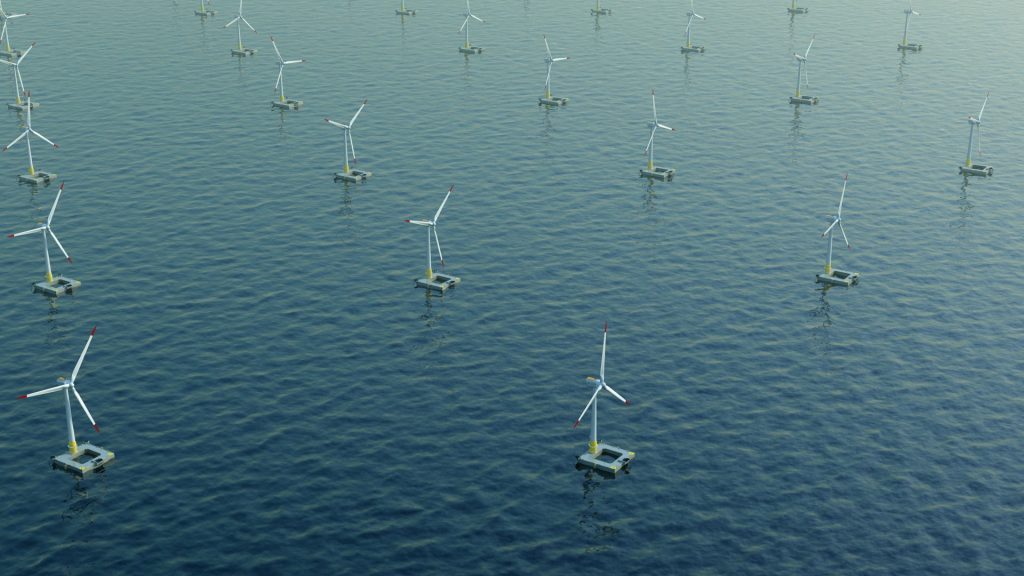 Through a private placement of shares, for which a day-long bookbuilding period was launched on 11 March, BW Ideol plans to raise gross proceeds of approximately NOK 500 million (around EUR 50 million), with the net proceeds to be primarily used to fund the development of the project pipeline, working capital requirements and for general corporate purposes.
According to BW Ideol's company presentation, the new floating wind player targets a 10 GW floating wind project portfolio by 2030, 1.5 GW of which it plans to have operational by that time.
The company states that it is ideally positioned to win upcoming floating wind tenders, driven by fully proven and cost competitive proprietary floating technology and BW Offshore's unique competencies within offshore projects.
BW Ideol has also set a goal for its 2030 LCoE, anticipating it to be around EUR 50/MWh, citing scaling of technology, serial production, and O&M as key drivers of cost reduction in floating wind.
The company has set out an overarching goal of becoming a long-term owner of floating wind assets, as well as a strategy that includes two approaches. One is co-development of projects in joint ventures, and the other is using its EPCI and maintenance capabilities with the possibility to become a lessor of floating wind assets.
Developing, building and operating floating wind farms in joint ventures is the main strategy for core markets where BW Ideol has a strong position. In markets with strong developers, the company plans to tap into BW Offshore's FPSO experience and serve as an EPCI contractor for floaters and offer maintenance services, with a possibility for converting this into a leasing model.
BW Offshore and Ideol signed a share purchase agreement for 50 per cent of shares in Ideol in mid-February, shortly after announcing they were in advanced negotiations.
Upon signing the share purchase agreement, the two companies said that BW Ideol would be listed for trading on Euronext Growth Oslo and that the private placement of new shares will fund development of the project pipeline. BW Offshore is an anchor investor, expected to hold approximately 50 per cent of the shares outstanding in BW Ideol after the capital raise and listing, with Ideol management and employees expected to own about 20 per cent of the shares post listing.
According to the latest update from the company, BW Offshore, its key employees and board members, as well as Ideol's former majority owner Kerogen, will be allocated shares through the private placement of shares. For the share offering, which will be directed at a limited number of selected investors, BW Offshore has pre-subscribed for NOK 100 million (around EUR 10 million), Kerogen for NOK 118 million (around EUR 11.7 million), while BW Offshore key employees have subscribed for an aggregate amount of approximately NOK 7 million (around EUR 700,000).