BW Offshore Buys Into Ideol
The oil & gas services provider BW Offshore has signed a share purchase agreement to become a strategic owner of the floating wind technology developer Ideol.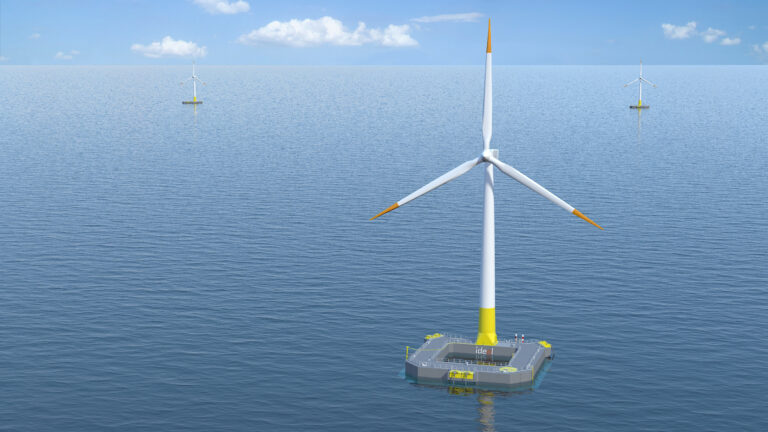 The deal will see BW Offshore obtaining a 50 per cent stake by investing EUR 60 million and the establishment of BW Ideol, a global integrated floating offshore wind company.
"We see solid opportunities for developing offshore power production solutions to drive energy transition at global scale. We are combining our four decades of offshore development, financing and operational experience with Ideol's proven floating offshore wind technology and expertise", said Marco Beenen, the CEO of BW Offshore. "Together we are creating a champion in this emerging market with significant long-term growth and value creation potential".
The news comes only several days after BW Offshore revealed it was in advanced negotiations with Ideol to acquire a stake in the company.
Under the agreement signed on 16 February, BW Offshore will invest EUR 60 million to acquire shares outstanding in Ideol S.A. via the separate entity BW Ideol AS, with Ideol S.A. becoming a wholly owned subsidiary of the new entity. Ideol's founders and employees will remain being the shareholders and transfer their holdings to BW Ideol. They will also continue to lead the company, backed by BW Offshore as a long-term industrial partner.
The transaction is expected to be closed in the first quarter of this year, when BW Ideol is also planned to be listed for trading on Euronext Growth Oslo. The planned private placement of new shares, in which BW Offshore will participate as an anchor investor, will fund development of the project pipeline. BW Offshore expects to hold approximately 50 per cent of the shares outstanding in BW Ideol after the capital raise and listing, with Ideol management and employees expected to own about 20 per cent of the shares post listing.
"In the event of a delay to the planned capital raise and admission to trading, BW Offshore will provide a convertible shareholder loan of up to EUR 10 million to finance BW Ideol's current development plans and working capital requirements through 2021", BW Offshore states.
Ideol, the developer of the Damping Pool foundation, has so far installed two full-scale demonstration floating wind turbines, one in France and one in Japan, and is currently involved in several projects as co-developer in Japan, the U.S. and Europe.