Report reveals North Holland's excellent position for support of wind projects
In a boost to renewable energy production, a spate of offshore wind farms, with 8.3 GW total capacity, is scheduled for construction in the northern part of the Dutch North Sea in the coming decade. The wind farms are Hollandse Kust (zuid), Hollandse Kust (noord), Hollandse Kust (west), IJmuiden Ver and Ten Noorden van de Waddeneilanden.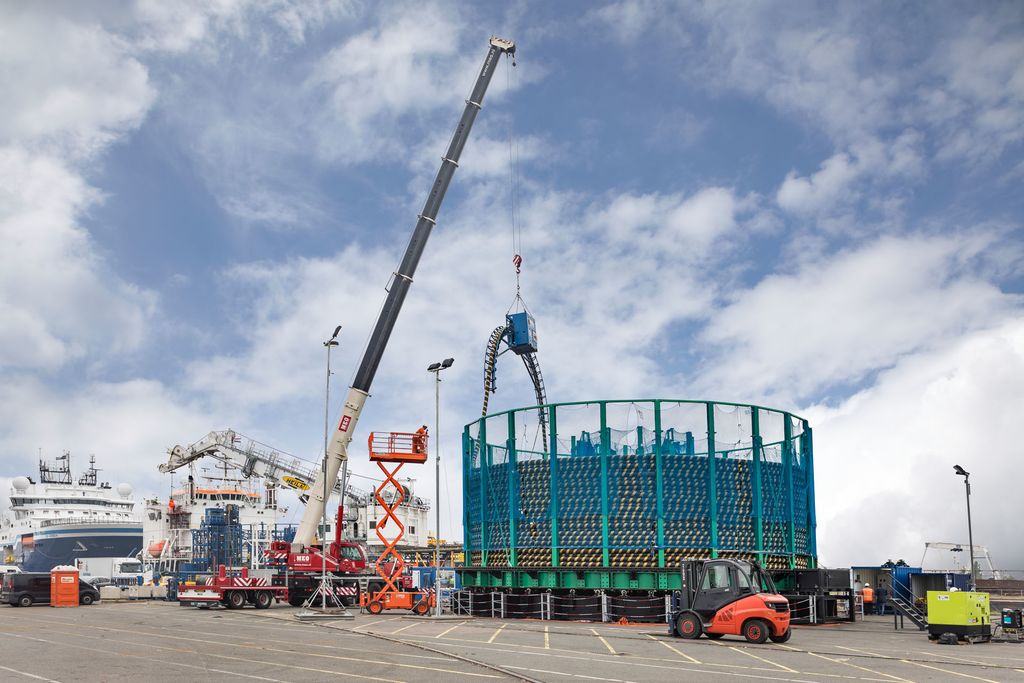 Looking ahead
Recently, Port of Amsterdam, Port of Den Helder and IJmuiden Seaport have produced a report, Economic Contribution of Offshore Wind in the Province of North Holland, to examine potential financial impacts of the projects. The report finds the province well-positioned to serve the wind farms, having a prime geographical location and enjoying access to a wide range of businesses with relevant skills and facilities.
The research used to compile the data is based on proven assessment techniques, including those used by the Crown Estate on UK-based offshore wind projects. The report's scope covers the life of the wind farms up to 2050.
The highs and lows of offshore wind
The report envisages two scenarios – 'high' and 'low' – explains Allard Klinkers, commercial manager offshore at Port of Amsterdam. "In the 'high' scenario, all operations that can be carried out by companies in North Holland are carried out there. The 'low' scenario includes only operations that are likely to be carried out in the province. For example, because a company based there is the shortest sailing distance from the wind farm."
To gain an accurate assessment of the possibilities, the report considers multiple project stages, Klinkers continues.
"In compiling the report we considered existing businesses in the Province of North Holland and the likelihood of their contributing to the projects during five stages of construction. Namely, these are development & project management, turbine manufacture, balance of plant manufacture, installation & commissioning and operations & maintenance."

Allard Klinkers, commercial manager offshore at Port of Amsterdam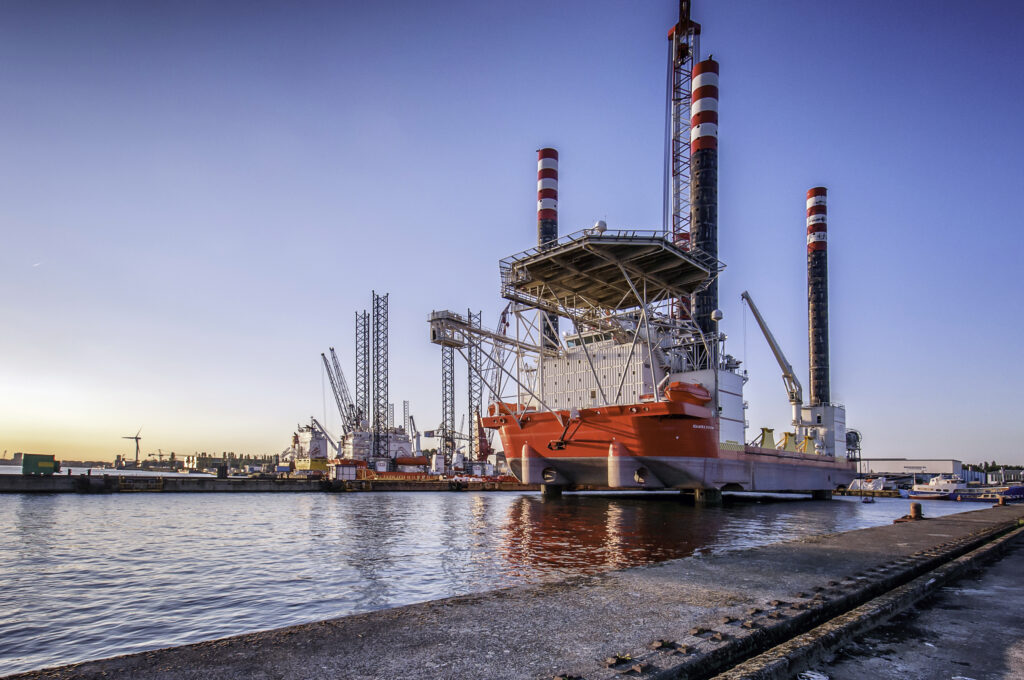 A growing concern
The research indicated that business activity in the province will increase with the passage of time.
"There are companies in our region who can contribute to the initial stages. Those who can support, for example, environmental surveys and seabed investigations. However, as we move into the second phase there will be a drop in regional activity; there are currently no companies in North Holland engaged in turbine construction."
Moving into stage three, involvement will increase slightly again, with regional companies likely to take part in the construction of diverse component parts required for the turbines themselves and for the installation equipment on board ships, for example.
Likewise in stage four, North Holland hosts companies able to conduct the necessary detection and removal of explosives from the seabed, as well as direct installation activities. At this stage, the report projects, local employment and crewing agencies may experience increased engagement.
Perfectly positioned
It is stage five, however, when the province really comes into its own, states Klinkers. "The North Holland offshore wind industry specialises in O&M, having gained relevant and extensive experience in the oil & gas industry over many years. Additionally in the province's favour at this stage is closeness to wind farm locations. Den Helder and IJmuiden are particular close to the action, which implies cost-efficiency.
"We have already seen this proximity to location paying off, with both wind farm owners and turbine manufacturers investing in the establishment of regional maintenance facilities."
The report considers multiple O&M strategy scenarios, including shore-based strategy using a fleet of crew transfer vessels (CTVs) and offshore-based strategy to serve wind farms more than 50 kilometres from shore using a larger service operations vessel (SOV).
"In both cases, North Holland's ports have the necessary ship operators, quay space and infrastructure in place to fulfill the requirements. Another option, particularly for wind farms farther from shore is helicopter transportation. Again, the province is not found wanting, having excellent facilities available in both Den Helder and Amsterdam."
Drawing conclusions
Overall, the report concludes, the creation of offshore wind farms in North Holland will have a beneficial impact on both revenue and employment opportunities in the province.
"If we take the 'low' scenario, we would expect, up to the end of 2030, to see revenue to North Holland as a direct result of these wind farms, somewhere in the region of 1 billion euro. In the 'high' scenario this rises to 2.75 billion euro.
"In neither scenario is the revenue evenly distributed; but rather increases as construction progresses. In both projections it is in the O&M stage – between 2031 and 2050 – that the bulk of the revenue will be generated. We expect this to be between 92 million and 321 million per year – as much as one third of which will be spent on local employment. In either scenario, this represents a positive boost for the North Holland economy," Klinkers concludes.