Spain's First Floater Nears Construction Kick-Off
Saitec Offshore Technologies and RWE Renewables have awarded Ferrovial with a contract for the manufacturing and assembly of the DemoSATH floating wind turbine.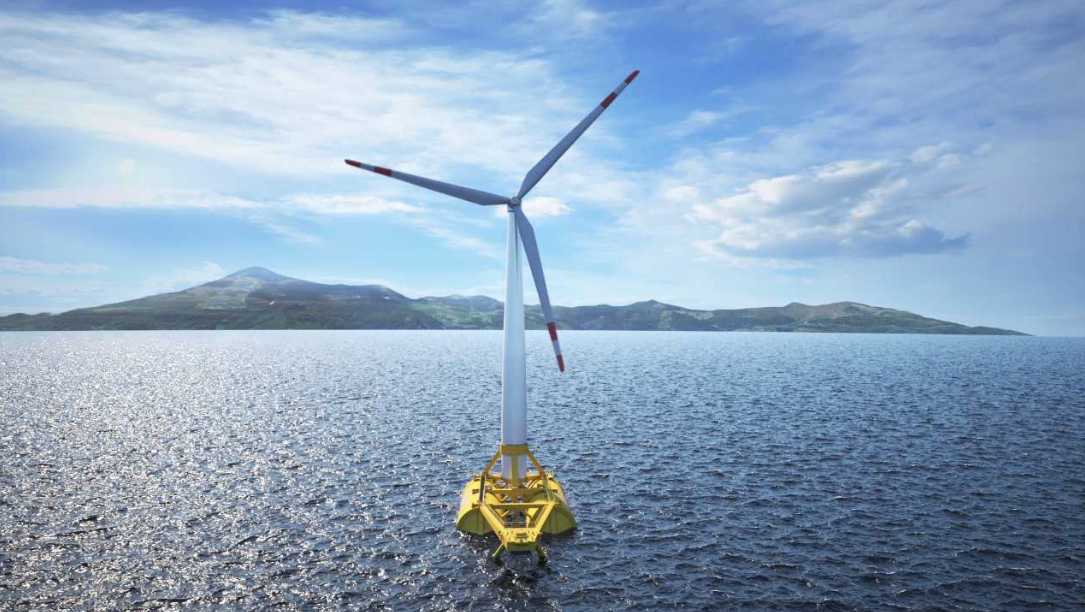 DemoSATH is a 2 MW turbine mounted onto a concrete floating foundation set to be deployed at the Biscay Marine Energy Platform (BiMEP) open sea test site off the Basque Coast in northern Spain.
The construction package will last 14 months and covers site preparation, concrete precasting, procurement of steel bulkheads and assembly of the floater along with management of the supply chain.
The award of the contract kicks off the on-site works in the already granted area of the Port of Bilbao, the parties said.
Work will start in November, with the unit expected to go into operation in early 2022.
"We are pleased to see that the DemoSATH project is entering the manufacturing phase now and making good progress towards offshore installation in 2022," said Sven Utermöhlen, COO Wind Offshore Global of RWE Renewables.
"We see great potential for floating wind farms worldwide, especially in countries with deeper coastal waters, where this opens up attractive opportunities."
In February, RWE Renewables and Saitec Offshore Technologies announced they were joining forces to test what is the very first floating wind foundation connected to the Spanish grid using SATH (Swinging Around Twin Hull) technology.
The floater is based on a twin hull, made of modularly prefabricated and subsequently braced concrete elements. It can align itself around a single point of mooring depending on the wind and wave direction.
The objective is to prove the behavior of the platform under real operational and extreme conditions, collect data, and gain real-life knowledge from the construction, operation, and maintenance of the unit.