Foundations for World's Largest Floating Wind Farm Ready for Load-Out
The first three floating foundations built by the Navantia-Windar consortium for the Kincardine offshore wind farm are ready to be loaded out from Navantia's yard in Fene, Spain.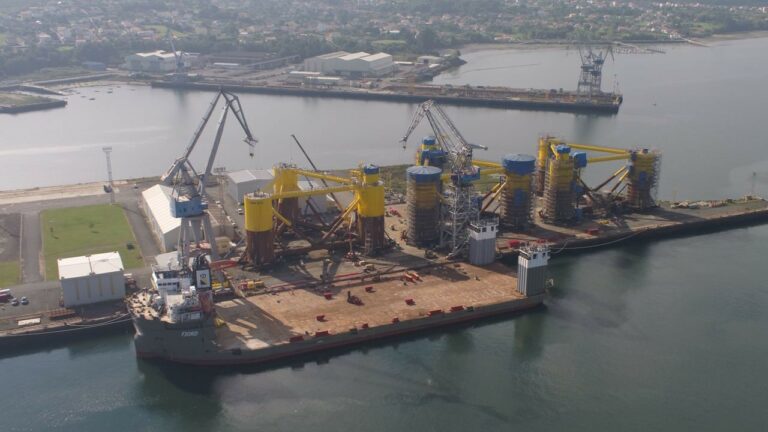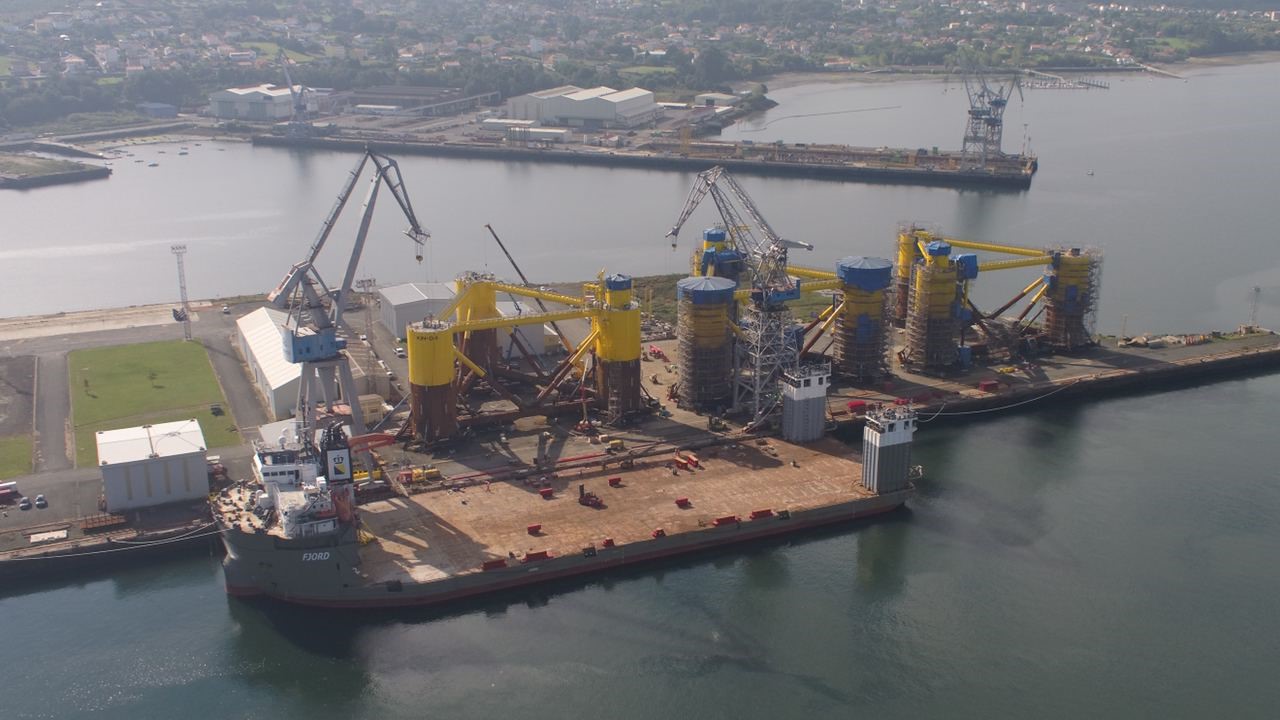 The first of the wind farm's five floating foundations will be loaded onto Boskalis' semi-submersible heavy transport vessel Fjord on Tuesday, 22 September, Navantia said.
Fjord will transport the foundations to Rotterdam, the Netherlands. There, five 9.6 MW MHI Vestas wind turbines will be mounted onto the foundations and towed to the installation site off Scotland.
Boskalis is in charge of transporting and installing the wind farm's five wind turbines.
Spain's Grupo Cobra is developing the 50 MW Kincardine floating wind farm some 15 kilometers southeast of Aberdeen.
Once fully completed by the end of 2020, Kincardine will comprise one 2 MW and five 9.6 MW MHI Vestas wind turbines, becoming the largest operating floating wind farm in the world.
The 2 MW unit has been operating offshore Aberdeen since October 2018.