Van Oord has installed the first of the 89 monopiles at the Windpark Fryslân in the IJsselmeer Lake, the Netherlands.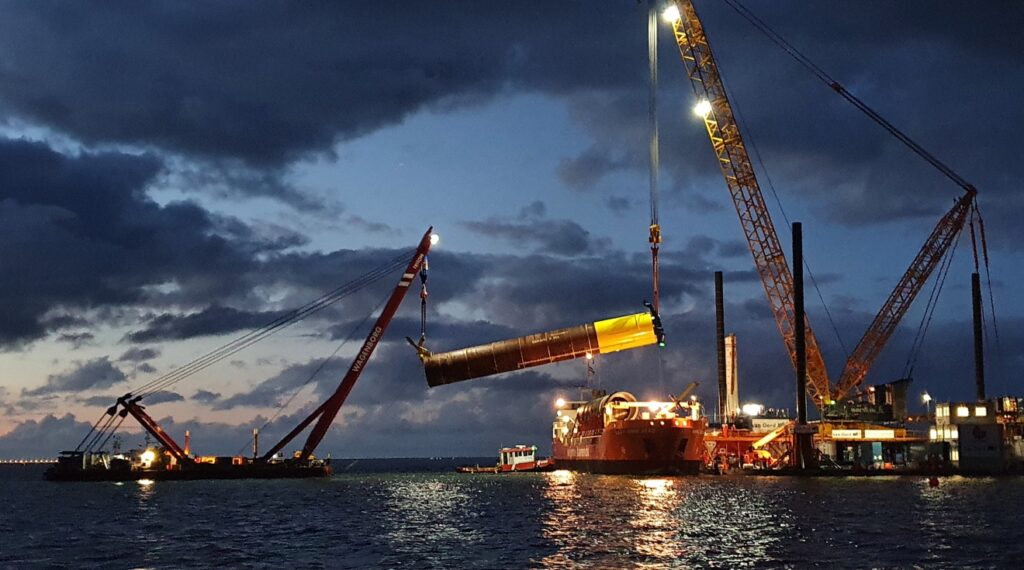 The remaining 88 foundations are expected to be installed by January 2021, Windpark Fryslân said.
Unique Installation Approach – Sarens Soccer Pitch
The 382.7 MW Windpark Fryslân is being built in the Frisian part of the IJsselmeer near Breezanddijk.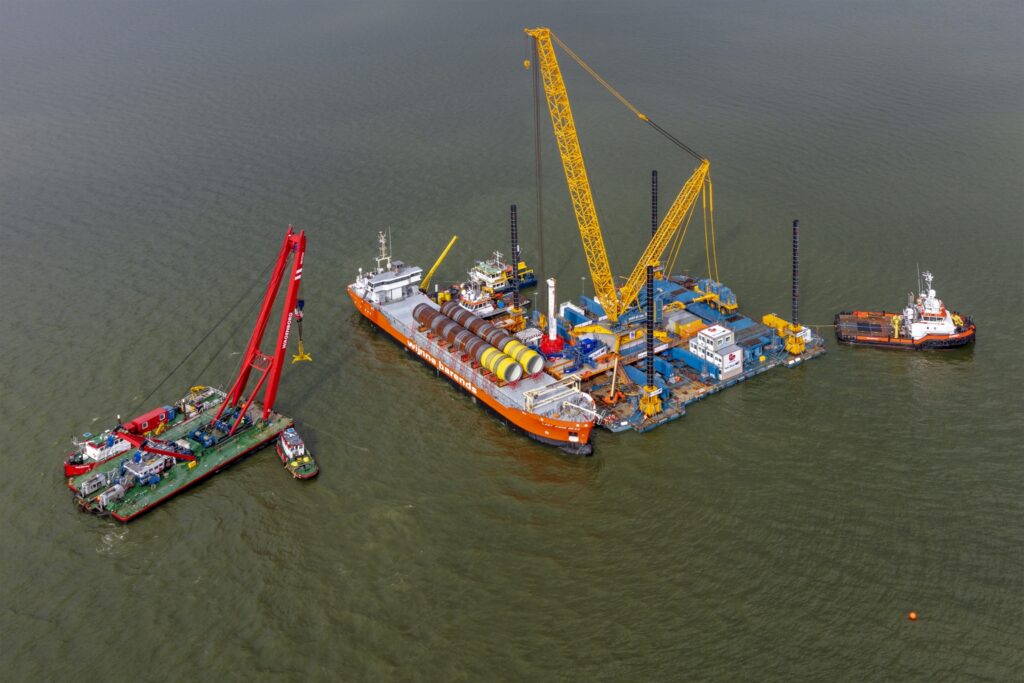 Due to the shallows in the IJsselmeer and the width of the locks, it is not possible to carry out the construction work with standard offshore wind equipment, the developer said.
For this reason, Van Oord built a unique work platform, the size of half a football field, the so-called 'Sarens Soccer Pitch'.
On top of this working platform is a large crane with which the foundations are installed. The work platform will also be used for the installation of the wind turbines, expected to start in March 2021.
Van Oord and Siemens Gamesa created the Zuiderzeewind to build the wind farm on behalf of Ventolines.
The wind farm's Siemens Gamesa 4.3 MW wind turbines will be placed in a hexagon-shaped cluster. This will be done to ensure that the wind turbines restrict the view of the horizon as little as possible, the developer said.
The wind turbines are scheduled to be up and running in the summer of 2021. Once operational, Windpark Fryslân will become the largest wind farm in the world installed in inland fresh water.