CWind Phantom to Support Yunlin OWF Construction
Wpd, the developer of the Taiwanese Yunlin offshore wind farm, has awarded CWind Taiwan with a contract for a crew transfer vessel (CTV) which will support the project's two-year construction phase.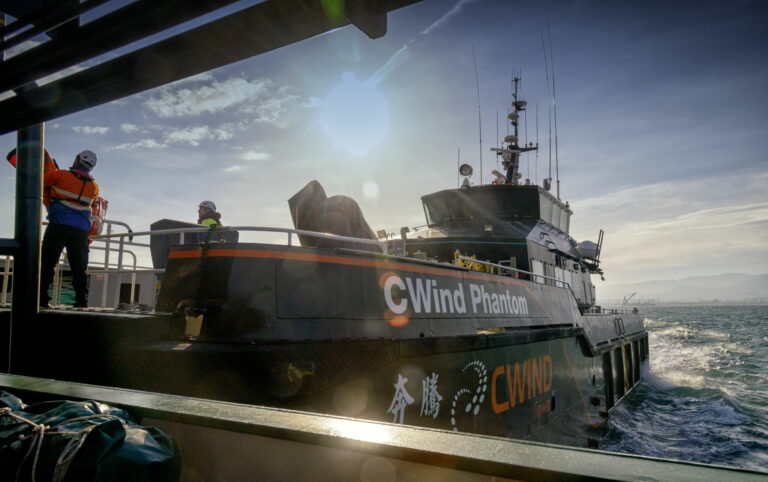 The vessel operator will deploy CWind Phantom for crew transfer during construction works.
The 27-metre CTV, built in 2015 and officially named in 2017, was imported to Taiwan and re-flagged in 2019, after which the vessel started its contract for the Formosa 1 offshore wind farm.
The vessel is currently carrying out an UXO survey at an offshore wind farm site in Taiwan, CWind said in a press release from 1 September.
"We've been supporting wpd in their GuanYin and Yunlin projects since 2018 and we're pleased to continue to provide critical services to the customer with this additional scope of work. It is both a great honour that our fleet and crew are widely recognised by our clients and a ringing endorsement of our decision to provide market-leading, fully localised solutions to the Taiwanese offshore wind industry", said Ethan Wang, Commercial Director at CWind Taiwan.
The Yunlin offshore wind farm, scheduled for commissioning in 2021, will also see a locally-built CTV being used during its operations and maintenance (O&M) phase. The Prosperous 1 (風盛1號), launched at the beginning of August, was ordered by the developer wpd and the service provider Deutsche Windtechnik.
The 640 MW project will comprise 80 Siemens Gamesa 8 MW turbines installed some 8 kilometres off the coast of Taiwan.
For its 350 MW Guanyin project in Taiwan, wpd recently signed several supply agreements, with the project expected to officially kick off after receiving the remaining permits.