Maersk Training and US College Form Offshore Wind Partnership
The Massachusetts-based Bristol Community College has entered a global partnership with Maersk Training to develop new courses for students seeking employment in the offshore wind industry.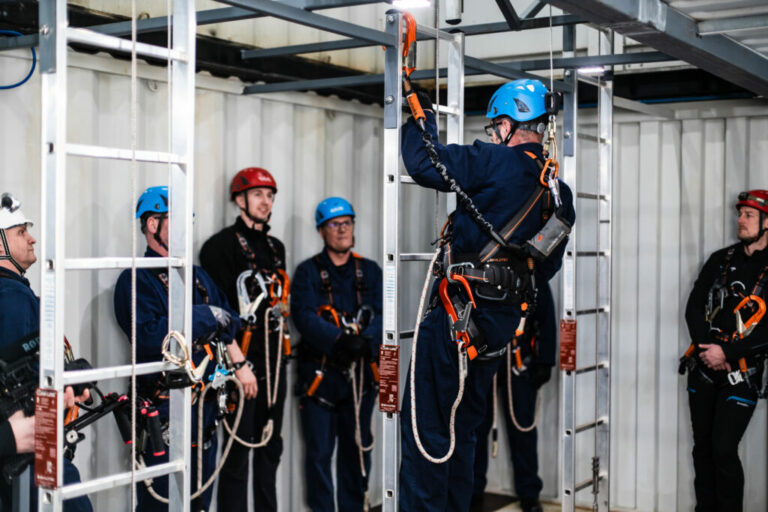 The college's National Offshore Wind Institute (NOWI) currently offers basic safety training modules which include the areas of first aid, manual handling, fire awareness, working at heights and sea survival, whereas the basic technical training courses focus on hydraulics, mechanical and electrical concepts regarding offshore wind.
The new partnership between NOWI and Maersk Training will establish the skills development training portion of NOWI and develop new Global Wind Organization (GWO) courses offered by Bristol Community College that are currently tailored to in-demand industry skills and knowledge.
"We are really excited about this partnership with Bristol Community College and the wind energy developments in Massachusetts on the East Coast of the United States. Having a local workforce that has a strong level of competencies, technical skills and safety, that drives operational and safety performance, is essential for the industry and the success of these projects," said Johan Uggla, CEO, Maersk Training.
"This is an important milestone that supports creating further job opportunities and being a strong provider for the local economy."
Bristol Community College is also offering dedicated certificate and associate level programs to become an offshore wind power technician. In the programs, students learn aspects of engineering technology such as electrical machinery, fluid systems, materials science and strength of materials, and they gain hands-on experience with assembly, installation, operation and maintenance of wind power systems.
Back in 2019, Bristol Community College formed a partnership with JDR Cables, part of the TFKable Group. The collaboration enables the college to train technicians and workers with the complete set of technical, health, safety and environmental skills required for careers in the US offshore wind industry.
Through this partnership, Bristol will develop and deliver training courses that result in the technical skill development and student competency in all aspects of work directly associated with the offshore termination and testing of array cables as well as coordinating with the state network of MassHire Career Centers to recruit, screen, assess and refer possible technician candidates to JDR.
The US Department of Energy estimates 43,000 new jobs will be created in the offshore wind market by 2030. The Massachusetts Clean Energy Center published an assessment of the jobs and economic impacts associated with development of 1,600 megawatts in Massachusetts. That study estimated that over the next decade, offshore wind farms will create nearly 3,000 jobs and generate economic impacts between USD 1.2 billion and USD 2.1 billion in the region.