Wave Hub's Floating Wind Plans Get UK Government Support
The UK government has awarded a floating wind project led by Wave Hub with early-stage funding that could result in a further longer-term investment of later this year if the early stage of the project development is successful.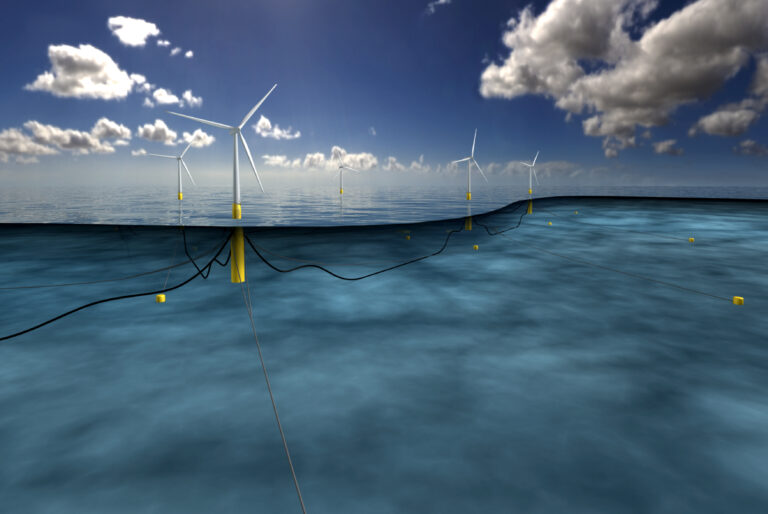 The South West Floating Offshore Wind Accelerator is one of 17 projects shortlisted by UK Research and Innovation (UKRI) to receive up to GBP 50,000 each to develop full-stage bids for funding their projects, for which they will be able to apply later this year.
The project aims to fast-track the construction of large scale floating offshore wind farms in the Celtic Sea from the mid-2020s onwards.
This early-stage funding will allow Wave Hub to develop the project and work up a detailed bid for over GBP 30 million of potential government funding in UKRI's second round of Strength in Places Fund (SIPF) call.
The full stage bids for the SIPF will be submitted in November, with the winners scheduled to be announced next year. The SIPF has GBP 236 million available in the latest funding round and awards between GBP 10 million and up to GBP 50 million in exceptional cases.
The South West Floating Offshore Wind Accelerator is being led by Wave Hub in collaboration with the Cornwall and Isles of Scilly Local Enterprise Partnership (LEP), University of Plymouth, University of Exeter, the Offshore Renewable Energy (ORE) Catapult, A&P Group, Cornwall Council and Plymouth City Council.
"This project is about global innovation in a high value industry and is a cornerstone of our Local Industrial Strategy. It is an opportunity to lead a post-pandemic green recovery and make a huge contribution to the UK's economy and the fight against climate change", said Mark Duddridge, Chair of the Cornwall and Isles of Scilly LEP.