The Connecticut Port Authority has applied for a permit from the U.S. Army Corps of Engineers for proposed work in the Thames River at State Pier, New London, Connecticut.
The proposed project would serve as a long-term, regional offshore wind port facility while continuing to support other existing long-term breakbulk cargo operations.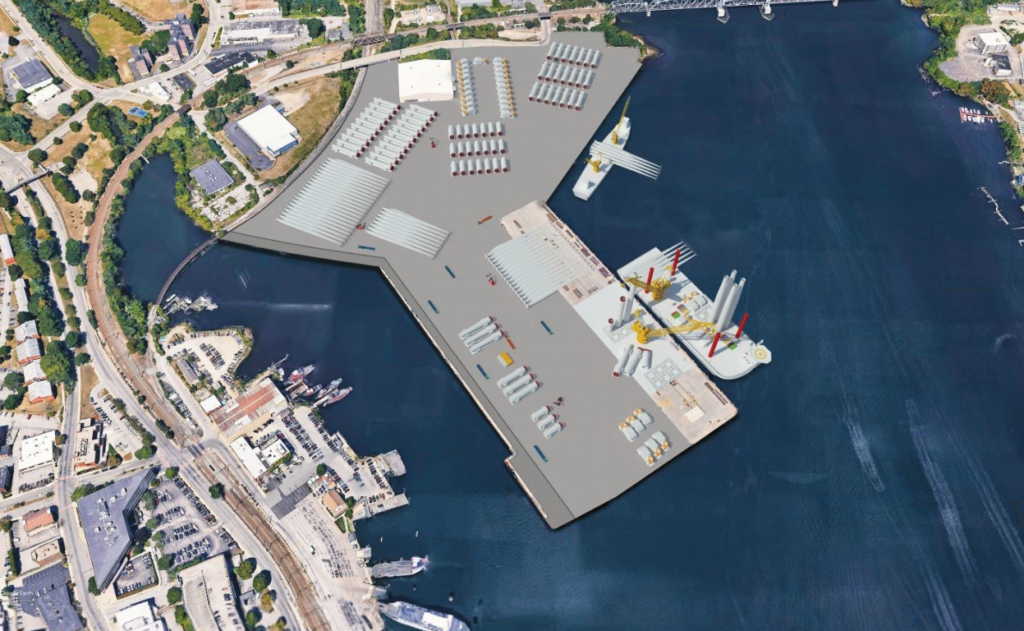 The proposed two-phase State Pier infrastructure improvement project includes demolition activities, fill between the two existing piers, onshore site work, and in-water activities in the Thames River.
The U.S. Army Corps of Engineers is now soliciting comments from members of the public, federal, state, local agencies; Indian Tribes, and other interested parties to consider and evaluate the impacts of this proposed activity. Public comments should be forwarded no later than 3 September.
The Connecticut Port Authority, Gateway Terminal, Ørsted, and Eversource reached a final agreement on the USD 157 million State Pier project in February.
The first phase of construction to complete the facility infrastructure upgrades to meet the heavy-lift requirements of Ørsted and Eversource's offshore wind projects is expected to begin in early 2021 and continue through August 2022.
Following the completion of the infrastructure upgrade project, the Ørsted and Eversource joint venture company will enter into a ten-year lease agreement, which will allow it to use State Pier for wind turbine generator pre-assembly and staging to power their Revolution Wind, Sunrise Wind, and South Fork Wind projects with a combined capacity of more than 1.7 GW, including 304 MW coming to Connecticut through Revolution Wind.
During periods where Ørsted and Eversource are not using State Pier, Gateway Terminal, the terminal operator, will market the facility to other customers to ensure maximum utilization of State Pier.
Related news
List of related news articles