New London State Pier Makeover Greenlighted
The State of Connecticut and its partners Gateway Terminal, Ørsted, and Eversource have reached a final agreement on a harbor development plan for State Pier in New London that will transform the pier into an offshore wind center.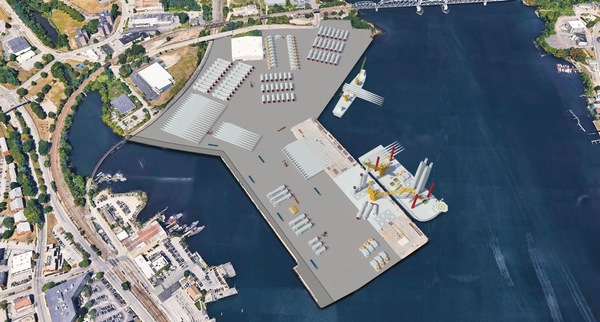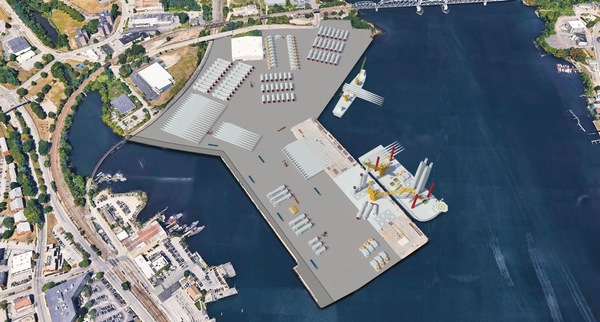 The Connecticut Port Authority (CPA), terminal operator Gateway Terminal, and joint venture partners Ørsted and Eversource have finalized the agreement to redevelop State Pier through a combined public-private investment of USD 157 million.
The infrastructure upgrades will re-make State Pier as a modern, heavy-lift capable port and meet the facility requirements of the offshore wind industry.
The improvements are expected to benefit the port's long-term growth by increasing its capacity to accommodate heavy-lift cargo for years to come while maintaining its freight rail link.
Construction is expected to begin in early 2021 and be completed by August 2022.
The updated memorandum of understanding reflects crucial feedback from community partners regarding the importance of the rail link, and State Pier's neighbor, Cross Sound Ferry.
The state and its partners worked with Cross Sound Ferry to permit installation vessels to dock on the east side of an upgraded State Pier. This enhanced design best positions State Pier to accept additional heavy lift cargo vessels over the long-term while enabling Cross Sound Ferry to continue to grow its operations in New London.
The first phase of construction to complete the facility infrastructure upgrades to meet the heavy-lift requirements of Ørsted and Eversource's offshore wind components will begin in early 2021 and continue through August 2022. The CPA will oversee the project while working in collaboration with Ørsted and Eversource throughout the permitting and construction process. Permitting and site investigations have been underway since 2019, and the contractor selection process will begin in late 2020.
Following the completion of the infrastructure upgrade project, the Ørsted and Eversource joint venture company will enter into a ten-year lease agreement, which will allow it to use State Pier for wind turbine generator pre-assembly and staging to power their Revolution Wind, Sunrise Wind, and South Fork Wind projects with a combined capacity of more than 1.7GW, including 304MW coming to Connecticut through Revolution Wind. During periods where Ørsted and Eversource are not using State Pier, Gateway Terminal will market the facility to other customers to ensure maximum utilization of State Pier.