Vattenfall Plans New Wind Farm Offshore Sweden
Vattenfall is investigating the possibility of developing a new offshore wind project in Sweden called Kattegatt Syd.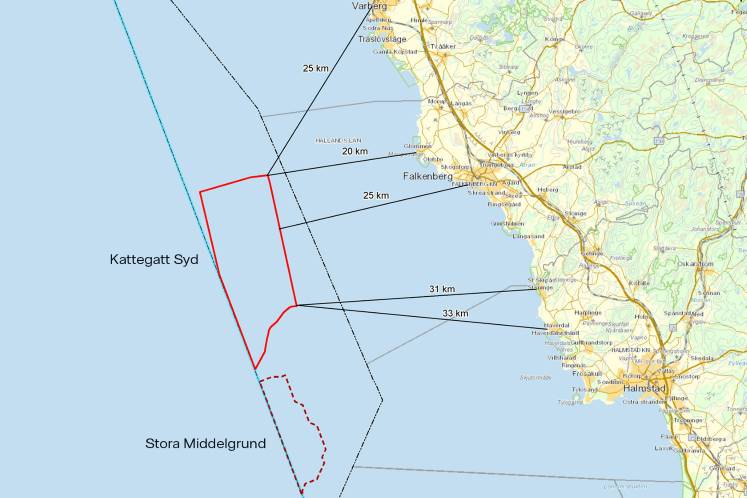 The Kattegatt Syd project is located at a circa 177km2 area approximately 25km offshore Falkenberg, north of the planned Stora Middelgrund offshore wind project.
The site is situated within the Swedish economic zone and outside the Natura 2000 areas Stora Middelgrund, Röde bank and Lilla Middelgrund.
Vattenfall is currently preparing the applications for the required permits and is investigating a suitable connection point to the onshore grid.
The demarcation consultation is planned for this winter. The wind farm is expected to be completed by the end of the decade, provided that permits are obtained and investment decisions made.
According to the Swedish company, proximity to the Stora Middelgrund project is an important factor in the development of the wind farm as benefits can be achieved by sharing lessons, data and co-location of O&M.