Vattenfall Seeks Permit Changes for Two Swedish Offshore Wind Projects
Vattenfall is preparing to apply for permit changes related to the Stora Middelgrund offshore wind project in Sweden, acquired from Universal Wind in the spring of last year.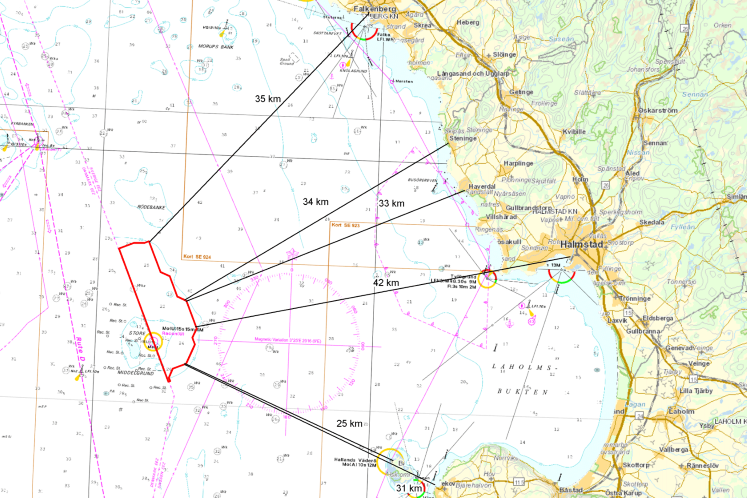 The Stora Middelgrund project has a permit from 2008 which includes the construction of 108 8 MW turbines that are 200 meters tall and which must be installed by 1 September 2020 some 40 kilometers west of Halmstad.
Vattenfall now plans to apply for the adjustment of the existing permit in order to install up to 75 turbines that are 290m tall, as well as request an extension of the construction deadline.
Work is also underway for an application for a Natura 2000 permit, which requires a number of environmental impact studies to be conducted.
The total investment cost is estimated at around SEK 20 billion (circa EUR 1.9 billion) for the entire wind farm, including foundations and connections to the Swedish electricity grid. 
The plan is to obtain all significant permits by 2023, carry out geotechnical surveys in 2022-2023, and install and commission the wind farm in 2026.
Kriegers Flak
Additionally, Vattenfall has submitted an application to the Swedish government to reduce the number of turbines at the Kriegers Flak offshore wind project and extend the construction deadline until 2027, from the initially set October 2018.
The government announced that the amendment application is complete and the time for comments has closed.
In the next few years, the Swedish company will work to obtain the remaining permits. Project procurement could take place in 2023–2024 and installation in 2025–2027, dependant on the progress of the permits.