Vattenfall Orders Souped-Up Siemens Gamesa Turbines for Hollandse Kust Zuid
Vattenfall has placed a firm order with Siemens Gamesa for 140 SG 11.0-200 DD wind turbines to be installed at the Hollandse Kust Zuid wind farm off the Netherlands.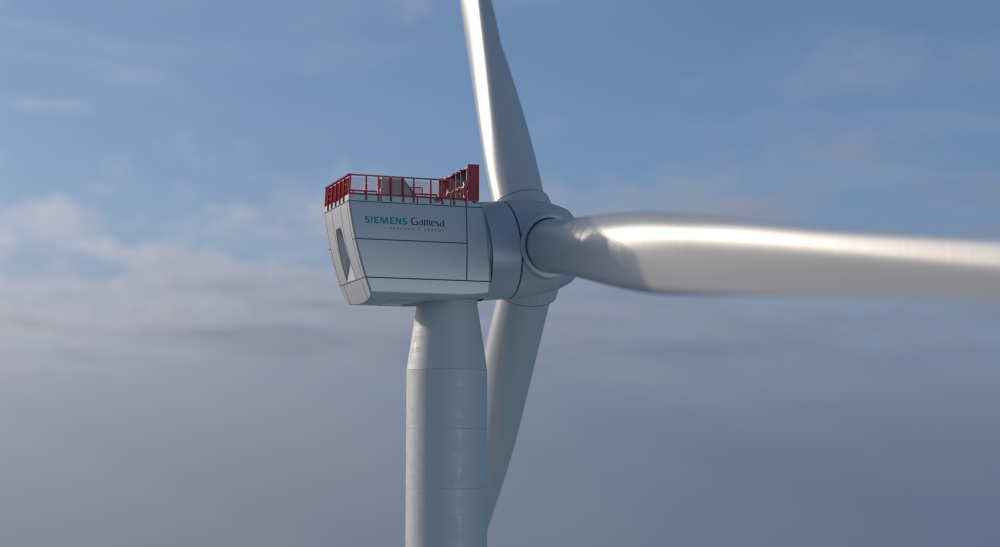 The Swedish offshore wind developer opted for Siemens Gamesa's 11 MW turbine model with a 200-metre diameter rotor, and not the SG 11.0-193 DD Flex model with a rotor diameter of 193 metres, as initially disclosed.
The SG 11.0-200 DD offshore wind turbine features 97-metre Siemens Gamesa B97 IntegralBlades. The B94 blade design, used for the SG 11.0-193 DD model, has been re-used and extended to reach the new length, while the generator capacity remains at 11 MW.
According to Siemens Gamesa, the upgraded machine with the 200-metre diameter rotor provides an increase of 9 per cent in Annual Energy Production compared to the SG 10.0-193 DD model.
The wind turbines will be installed in 2022 and the 1.5 GW subsidy-free project is expected to be commissioned in 2023.
Swire Blue Ocean's recently upgraded jack-up Pacific Osprey will install the turbines.
Siemens Gamesa selected Sif's Maasvlakte site at the Port of Rotterdam as the marshaling hub for the project.
With this order, Siemens Gamesa's backlog for the SG 11.0-200 DD turbine now stands at 2,642 MW.
In March 2018, Vattenfall won the tender to build Hollandse Kust Zuid 1&2 in the country's first zero-subsidy auction. Then in July 2019, the company won the tender, also without subsidies, to develop the Hollandse Kust Zuid 3&4.