DEME Offshore has installed the first wind turbine at the SeaMade offshore wind farm in Belgium, using its jack-up installation vessel Apollo.
The vessel will install 57 wind turbines more at the site located 35-50 kilometres off Oostende, where the 487 MW offshore wind farm is scheduled to be fully up and running by the end of this year.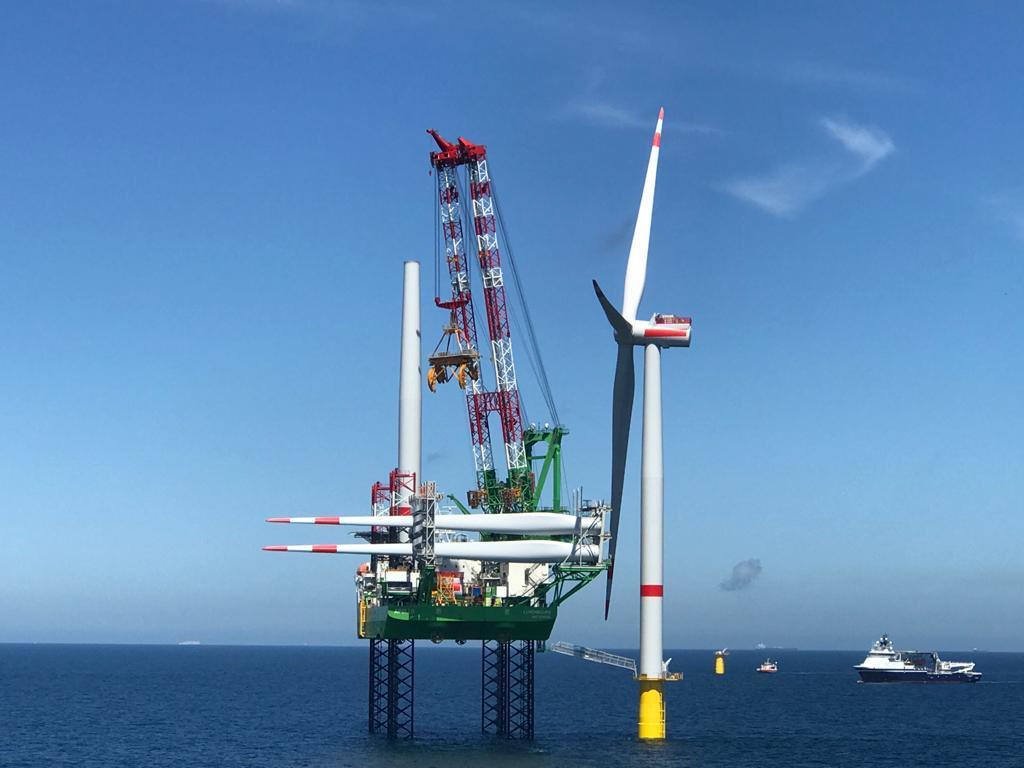 The Apollo arrived at the REBO heavy load terminal in the Port of Oostende on 14 June, and set sail for the project site a few days later, carrying the first two Siemens Gamesa 8.4 MW wind turbine sets.
All foundations at the SeaMade project site have been in place since the beginning of January.
DEME Offshore completed the export cable works in December 2019. The inter-array works started in mid-April and were completed by the end of May. For both operations, the company has deployed its cable installation vessel Living Stone.
The 487 MW SeaMade wind farm is a combination of the 235 MW Mermaid and the 252 MW Seastar offshore wind projects.
Photo: DEME; Illustration (archive)