Over the past few weeks, Manora Logistics has been transporting upper jacket foundation sections from Spain and Belgium to Newcastle, UK.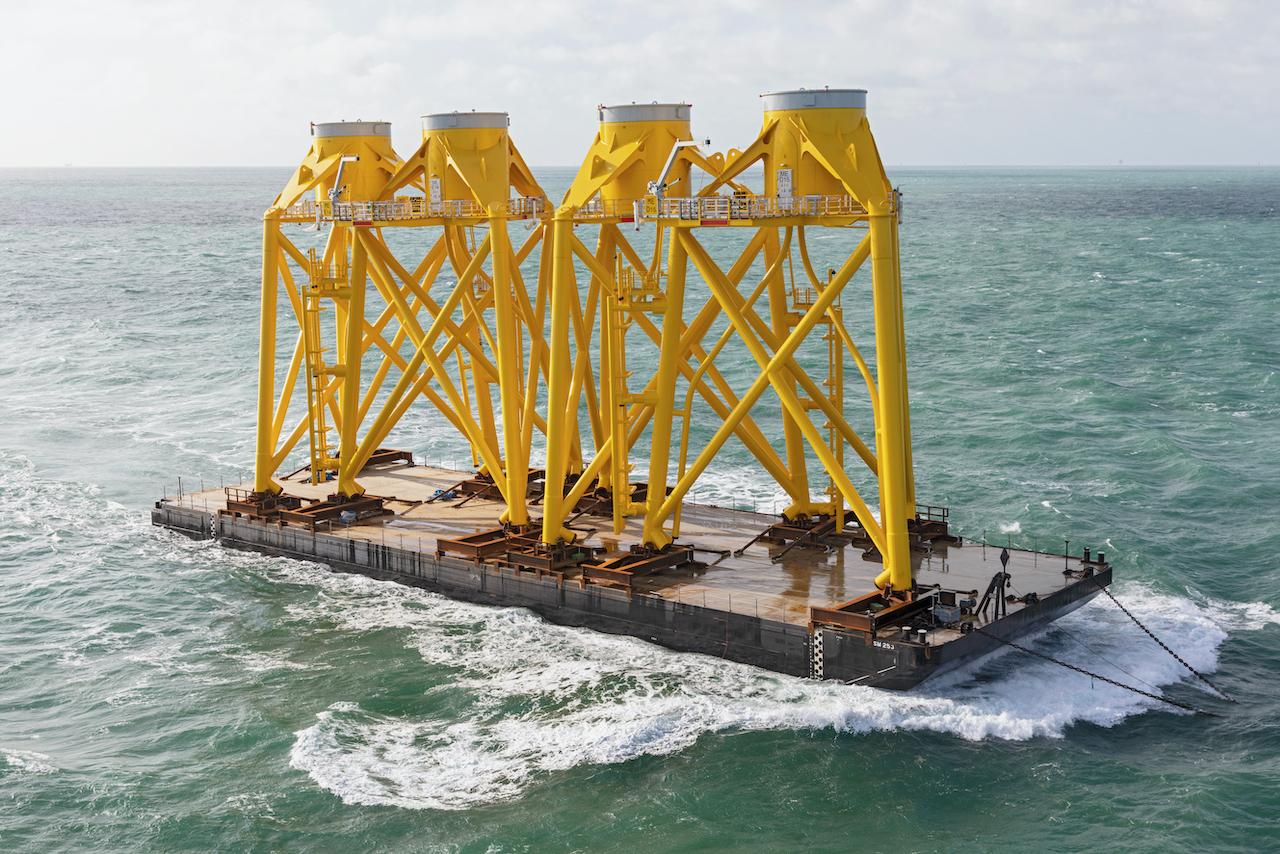 Given the facts at hand, OffshoreWIND.biz inquired about the jacket parts being for the Moray East offshore wind farm. However, Manora Logistics declined to confirm this.
Namely, on 12 May, the company dispatched the third batch of upper jacket parts for a UK offshore wind farm from Belgium, from where it will transport a total of 35 upper jacket sections.
Furthermore, the first two upper jacket parts for the UK offshore wind farm were also sent to Newcastle several days ago from Spain, from where Manora Logistics will transport 20 upper jacket sections.
To remind, Belgian company Smulders is in charge of delivering 55 turbine jacket foundations for the 950 MW Moray East project. Smulders is manufacturing 35 jacket foundations at its facilities in Belgium and in Newcastle. The company awarded Spanish Navantia with a contract to manufacture and deliver 20 upper jackets for the project.
In January 2020, Tecade started transporting 20 transition pieces for the Moray East jackets from its facility in the Port of Seville to Navantia's facility in Puerto Real for assembly. From there, the upper jackets are then sent to Newcastle for final assembly, the company said in January.
According to the Manora Logistics' social media posts, the jacket sections from Belgium, weighing approx. 410 tonnes each, are being shipped to Newcastle aboard the pontoon SM253, which has been outfitted with four sets of seafastening. Manora Logistics is handling the towage operation together with Multraship. With three shipments done, the company has six more trips to carry out.
From Spain, the upper jacket parts, also weighing around 410 tonnes each, are being transported by the heavy load carrier Aura, sea-fastened on a specifically designed grillage welded on deck of the vessel. The Aura has returned to Spain after its first trip to Newcastle and will ship nine more batches.
Photo: Manora Logistics/Luc Rom/LinkedIn