Half of Borssele 1+2 Foundations In
DEME has installed half of the 94 monopile foundations at the Borssele 1+2 offshore wind farm site. The construction work reached the halfway mark some three months after the first foundation was put in place mid-January.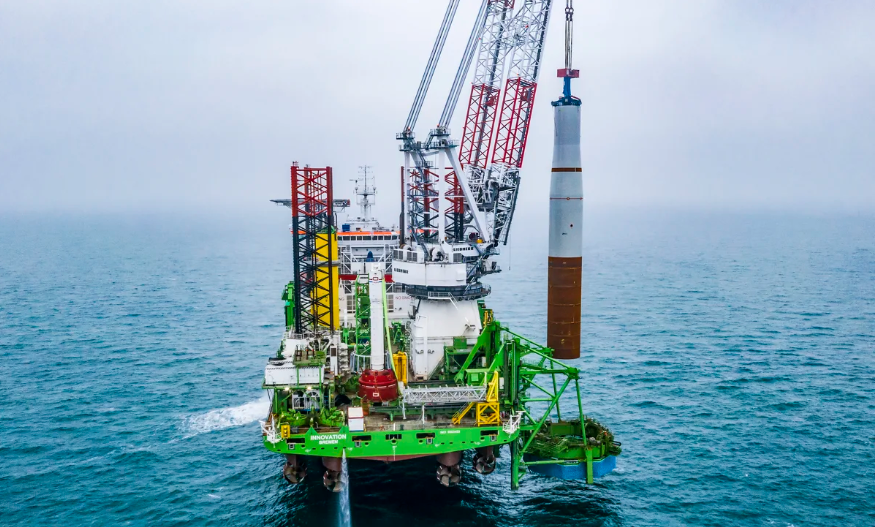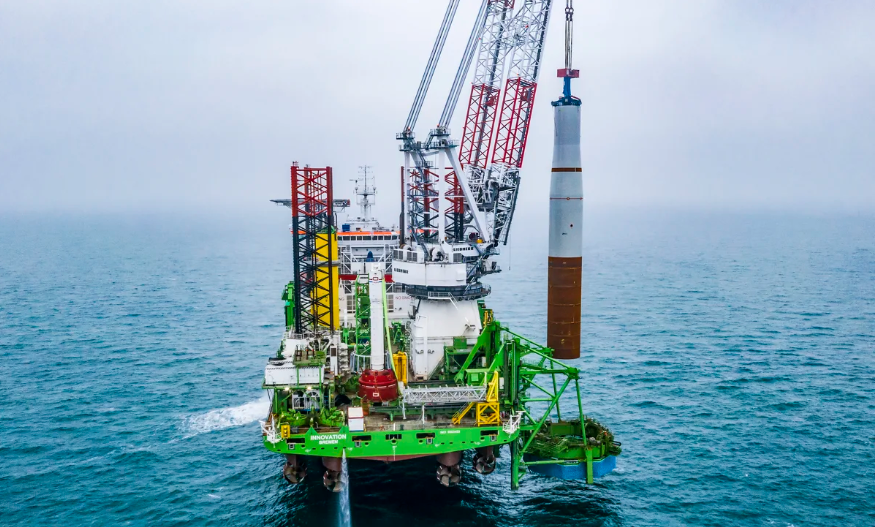 The company, using its Innovation vessel, will install the last of the remaining 47 foundations in June. According to DEME, the installation is on schedule for completion in some two months despite significant weather downtime in February.
EEW SPC and Sif are each supplying 47 monopiles for Ørsted's wind farm in the Dutch part of the North Sea. Bladt Industries and EEW OSB are in charge of delivering the transition pieces.
DEME's vessel Innovation is loading the monopiles and transition pieces at Sif's facility on Maasvlakte 2 in Rotterdam.
Meanwhile, the company's wind turbine installation vessel Sea Challenger has set sail to the project site to erect the first Siemens 8 MW turbines. The Sea Challenger is picking up the turbine components at the Port of Esbjerg in Denmark.
Ørsted is building its 752 MW wind farm approximately 22 kilometres off the coast of Zeeland in the Netherlands. This is the company's first offshore wind farm in the Netherlands.
The 94 offshore wind turbines will generate enough green energy to meet the annual power consumption of one million Dutch households.
Ørsted expects to commission Borssele 1+2 by the end of this year.