Sif Displays Slip Joint Hardware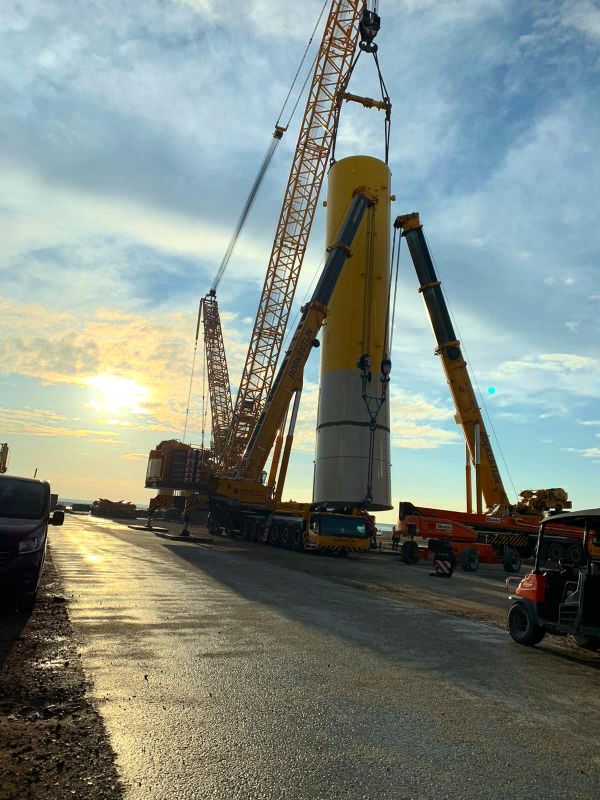 Dutch offshore foundations manufacturer Sif has upended the slip joint transition piece built for the Borssele V innovation site at its facility on Maasvlakte 2 in the Port of Rotterdam.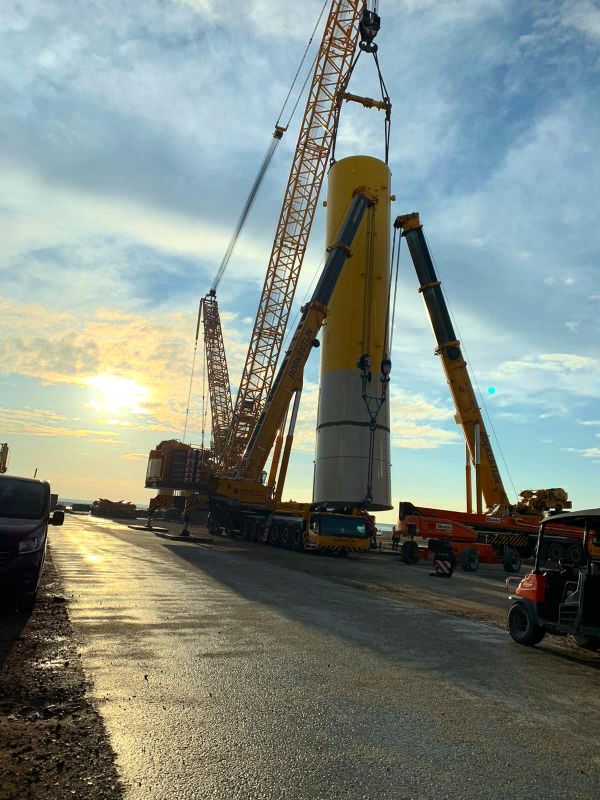 The slip joint monopile is in the company's storage area at Maasvlakte 2.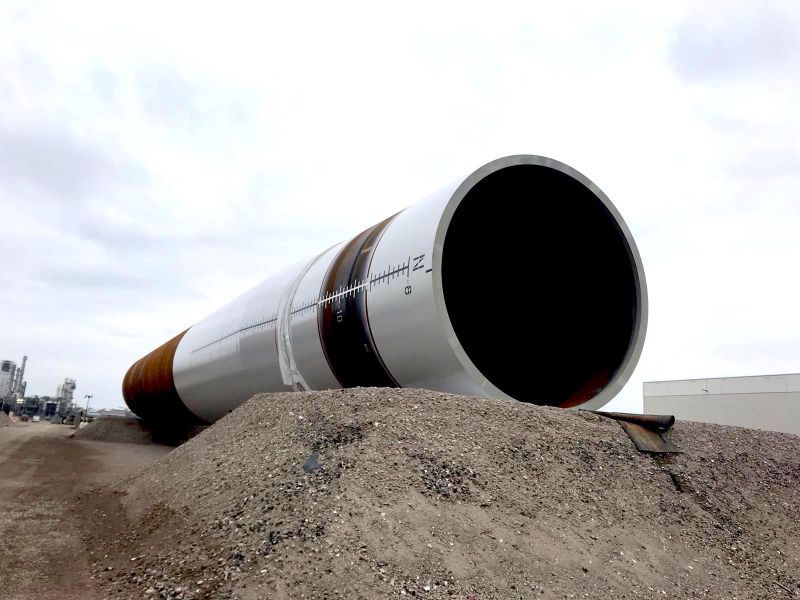 The slip joint monopile foundation will support one of the two MHI Vestas 9.5 MW wind turbines to be installed at the demonstration site.
The slip joint concept has been developed to replace grouted or bolted connections between transition pieces and monopiles on wind turbine foundations.
The Borssele V project is being developed by the Two Towers consortium comprising Van Oord, Investri Offshore, and Green Giraffe.
The 19MW wind farm will also be a testbed for further innovations such as the use of oyster seabeds as forms of erosion protection, and the use of a full aluminum sprayed coating. 
The construction of the wind farm is scheduled to start in 2020 and the grid connection is slated for 2021.