The crane boom on the offshore installation vessel Orion has been lifted to its full height for the first time, DEME Group reported via social media on 2 April.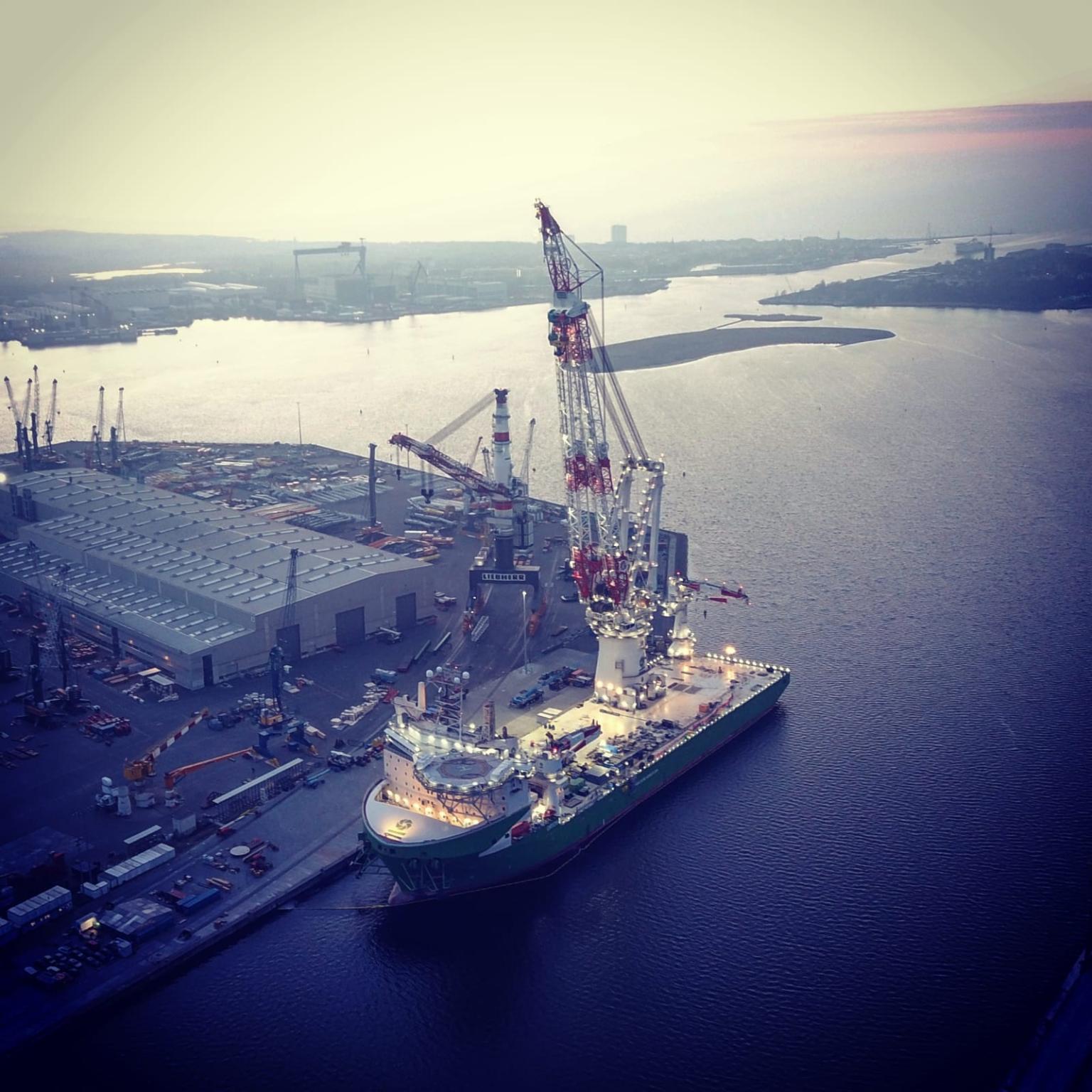 "Together with Liebherr, our teams are pressing on with the final installation works of the 5,000-tonne capacity crane. In the next few weeks overload tests and sea trials are scheduled," DEME Group said.
The 145-metre Liebherr HLC 295000 main crane boom was installed on the DP3 offshore installation vessel at Liebherr's facility in Rostock, Germany, in February 2020.
The Orion arrived from COSCO Qidong shipyard in China to Europe in autumn 2019, for the final construction phase.
The 216.5-metre vessel will have the capacity to accommodate a crew of up to 131 people and will be powered by a dual-fuel engine capable of burning liquefied natural gas (LNG).
After the Orion join DEME's fleet this year, it will be sent to its first task at the Moray East offshore wind farm in the UK, where it will install 103 jacket foundations.
Photo: DEME Group/LinkedIn