The construction of the cable laying vessel (CLV) Nexans Aurora is "well on track and proceeding", Nexans reported.
According to the cable manufacturer, the vessel's blocks will soon be completely assembled.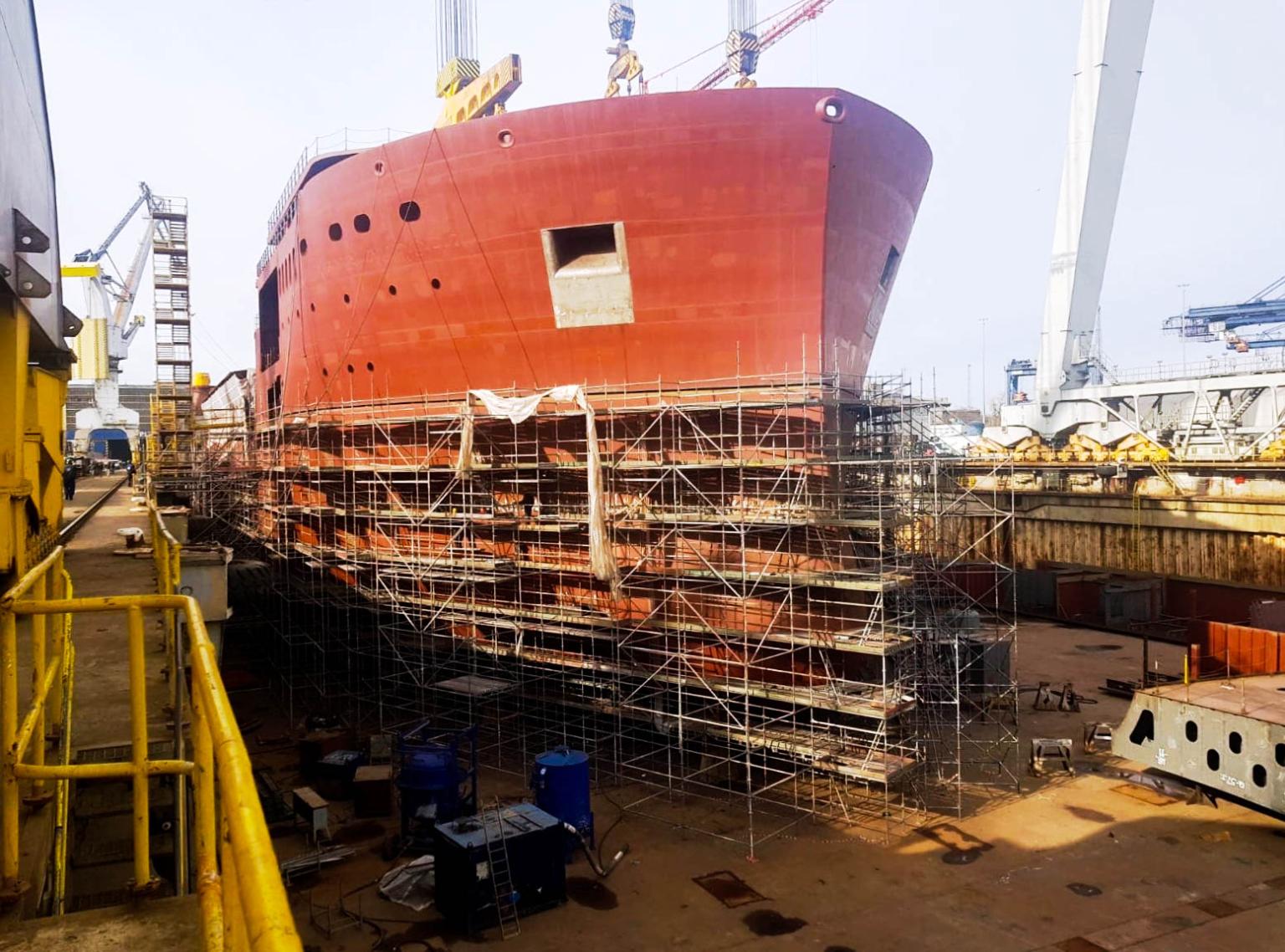 Nexans Aurora is a DP3 cable laying vessel that will be outfitted for power cable laying, including bundle laying, jointing and repair, and cable system protection and trenching.
Nexans signed a deal with Ulstein Verft for the construction of the vessel back in July 2018.
Shortly after, it was announced that MAATS Tech will supply a deck spread and Palfinger Marine a major deck equipment package.
Designed by Skipsteknisk, the 150m CLV has a 31m long beam, a turntable with cable capacity of 10,000t, and can accommodate up to 90 persons.
Ulstein began the construction of Nexans Aurora in February last year. Delivery is scheduled for 2021.