The Next Chapter of Offshore Wind Energy: W2H2, Wind to Hydrogen
As the offshore competition is growing in expanding new markets, the balance between productivity and profitability has never been so aligned with being competitive in the market of renewable energy.

By: Mr Virginio Paratico – Area Sales Manager – FACCIN S.p.A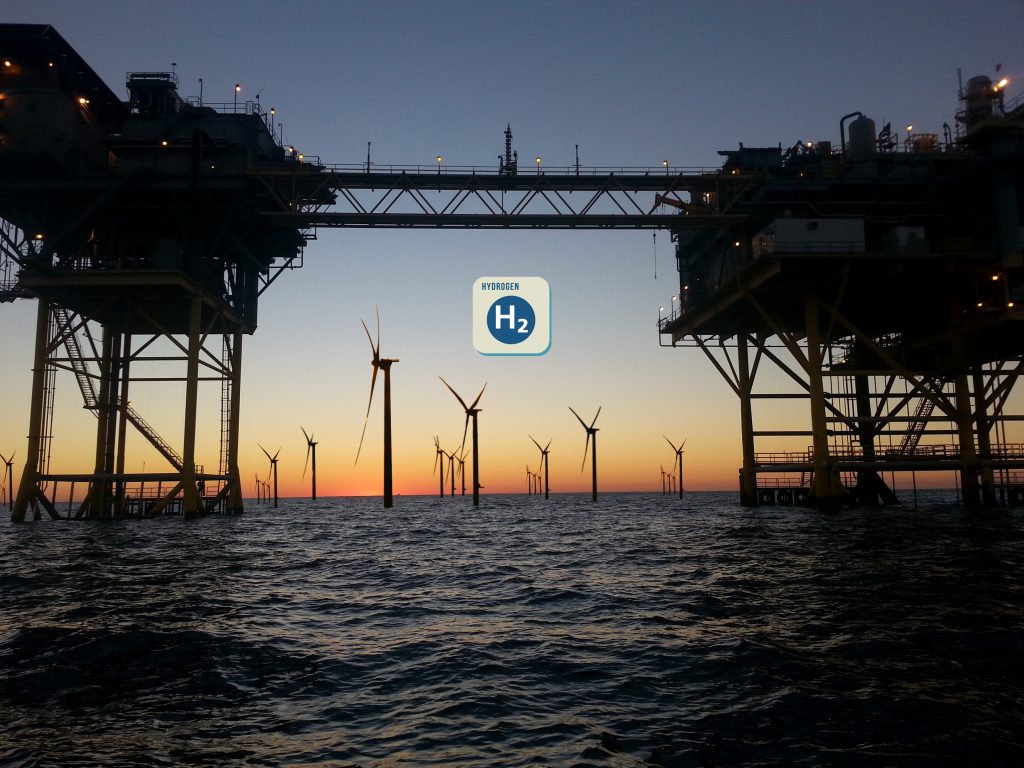 Great advancements have been made in the offshore wind tower industry ever since it was first installed in Denmark in the early 90's, an essential development due to the growing global demand for renewable energy which keeps increasing every year as governments are channeling investments to decrease carbon emission. This year alone, 15GW of new offshore wind capacity is expected to be added in the global offshore wind energy.
At the threshold of Offshore wind energy is the transformation of wind energy into green hydrogen at an industrial scale. Through the process of electrolysis, water is split into oxygen and hydrogen which can then be used to power engines, gas turbines and fuel cells, not to mention it can also replace the use of CO2-neutral as a reducing agent in steel fabrication. Hydrogen produced via electrolysis can result in zero greenhouse gas emissions and criteria pollutant emissions. It is estimated that a 4GW wind farm can produce enough hydrogen to power 1.4million homes and it has also a very high potential of competing with diesel fuel.
The advantage this brings to wind farms is that hydrogen fuel and electric power generation could be integrated, thus allowing flexibility to shift production to best match resource availability with system operational needs and market factors. Also, in times of excess electricity production from wind farms, instead of curtailing the electricity as is commonly done, it is possible to use this excess electricity to produce hydrogen through electrolysis. The floating wind-to-hydrogen turbines would be completely independent of the power grid – a major contributor to cost reduction.
The gas can then be easily stored by existing infrastructure such as gas pipelines, storage tanks, and onboard ships. These are structures that require very resistant and thick materials that can be formed by FACCIN's complete plate bending solutions.
FACCIN has been entrusted with countless projects by providing high performing machines to roll foundation and wind tower components, giving the most complete solution on the market for bending the industry's heaviest structures. W2H2 projects are gargantuan investments that involve many industries working together, from dished heads of pressure vessels to ship frame benders making ships to transport gas onshore.
"Our dedication in renewable energy has brought us on a path of continuous innovation and many satisfied customers around the world."
Tailor made cost-effective Solutions
FACCIN has always been attentive to customer's requirements, it is not a coincidence that we were the first supplier to offer a CNC controlled plate rolling machine in 1984.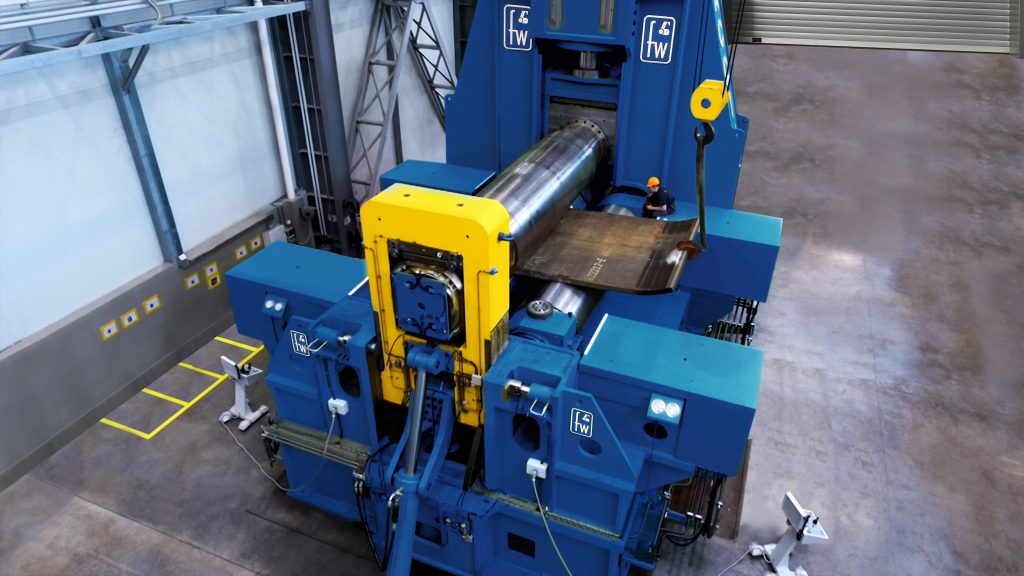 FACCIN's single-operator wind tower integrated automation system is designed to maximize the productivity of rolled cans manufacturers by guaranteeing reliability, precision and a fast rolling cycle. The system also combines essential components such a robust top support, sturdy side support and self-aligning feeding table, all controlled by a state-of-the-art CNC, enhanced by our long experience in this technology and designed to guarantee our customers' profitability.
We understand that maintenance down time or unexpected errors may occur during the manufacturing process; that is why, in order to provide a fast and professional service to all our customers around the world, we have incorporated a special function in our Faccin CNC controlled machines called RSM (Remote service management) securely connected to the FACCIN Cloud Service.
It allows the end user to receive immediate assistance directly from our customer service department using live video feed and an easy to use interface so that real-time assistance is provided whenever needed. Upon request, the service department can also see the screen of the console which can help the user run diagnostics or trouble shoot at the spot and our experts can analyze the collected data and provide solutions for improving efficiency.
Forming Today's Future
With over 200 years of combined experience in metal forming, FACCIN Group unites the world's leading manufacturers under one roof: Boldrini, Roundo, and FACCIN.
Our Group is now a very powerful combination of well recognized brands in plate rolling, profile bending and dished head manufacturing. These brands are all united under one roof, each brand specializes in a certain type of product and we aim to deliver the best quality and technology available in the market. Our mission is to continue growing the two pillars of our success, which are thousands of machines we have installed around the world and what we consider to be our greatest achievement, the thousands of positive references from satisfied customers. Our strategic focus is to keep growing as a group, using the synergies provided by each brand not only technically but also commercially to offer customers an even wider range of options.
"Our aim is to help today's manufacture face tomorrow's challenges."
Learn more about us and discover our latest developments by visiting our website www.faccin.com