Manor Renewable Energy Launches Revamped CTV
Manor Renewable Energy (MRE) has launched its new crew transfer vessel (CTV) Manor Initiative, former MPI Cervantes.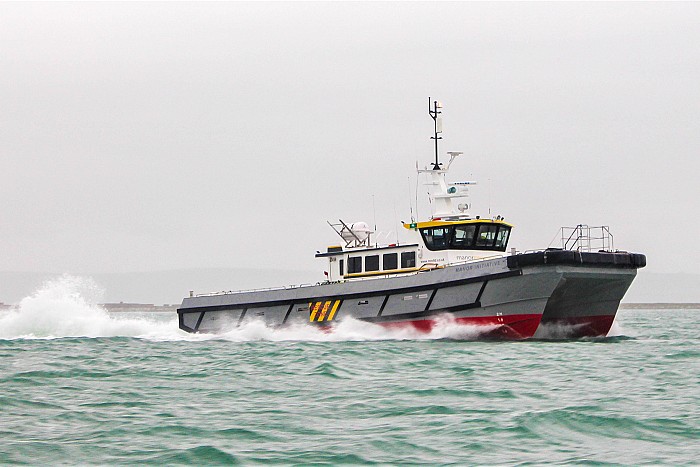 The vessel underwent refit works at MRE's Portland base carried out by Manor Marine UK Ltd.
Walker Marine Design designed the new section on Manor Initiative. The vessel was extended from 17m to 21m and has been modernized to maximize the deck space, overall cargo carrying capacity, and transit speed through the water.
The vessel features two new Volvo Penta D13 700hp engines and is capable of achieving a maximum speed of 28kn.
MRE purchased the CTVs MPI Cervantes, now Manor Initiative, and MPI Cardenio, set to be renamed to Manor Enterprise, earlier this year from Offshore Support Vessels BV with an aim to fully recondition them.
MPI Cardenio is currently undergoing extending, re-engining and refit works and will become Manor Enterprise by March 2020.