GE Renewable Energy's service operations vessel (SOV) is undergoing final tests at Ulstein Verft's shipyard in Norway in preparation for sea trials.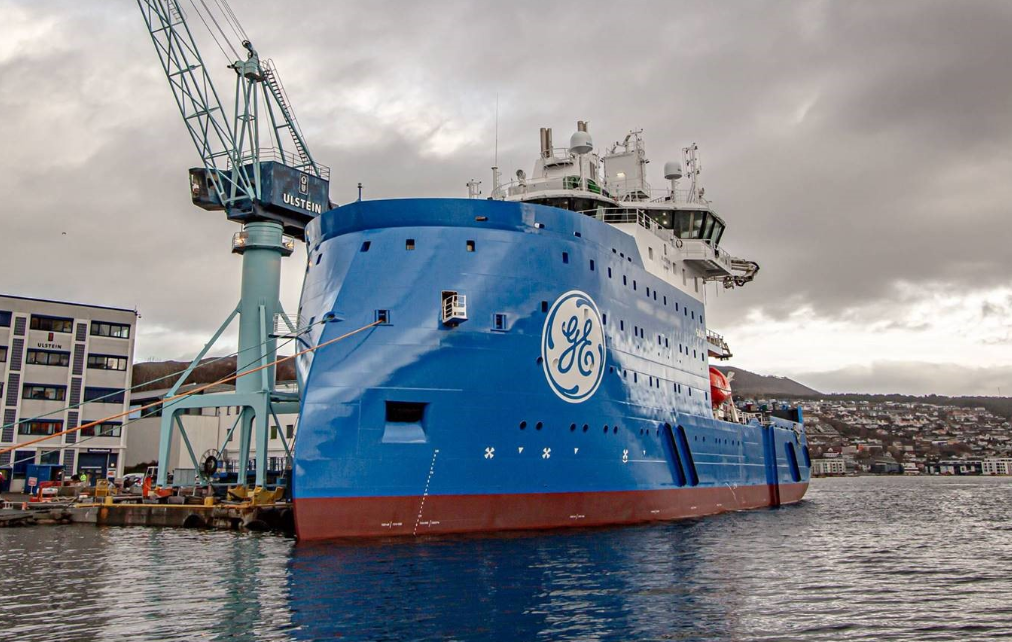 Ulstein has now floated out the vessel from the outer dock to start the final tests. The sea trials are expected to start in early March.
The SOV, owned and operated by Bernhard Schulte Offshore, will service the 396MW Merkur offshore wind farm in the German North Sea. This is the third vessel in Bernhard Schulte's Windea series after Windea La Cour and Windea Leibniz.
The Merkur SOV is a larger-sized vessel of the design type SX195. It measures 93.4 metres in length and 18 metres in the beam and can accommodate up to 120 people.
It has a large, centrally positioned walk-to-work motion compensated gangway and a lift tower for personnel and cargo transfers. Furthermore, a 3D compensated crane capable of 2-tonne cargo lifts is available.
The optimised on-board logistics includes large storage capacities, of which half is under roof in a controlled environment, and stepless approach to the offshore installations, Ulstein said.
Following the delivery, the SOV will depart for the Merkur wind farm where it will support the maintenance of the 66 GE Haliade 150-6MW turbines.
Photo: Ulstein Group/Marius Ertesvag