Sweden's Northern Offshore Group AB (NOG) and Japanese shipping company NYK have agreed to a memorandum of understanding (MoU) for a crew transfer vessel (CTV) business for offshore wind projects in Japan.
NYK and NOG, the parent company of Northern Offshore Service AB (NOS), will start a joint study of a new CTV service to contribute to the success of offshore wind projects in Japan.
NOS and NYK will discuss the optimized design, ownership, and operation of a CTV so that crews can have safe access to wind power generation facilities off Japan even when sea conditions are harsh, NYK said. In the future, the two companies will also discuss the possibility of collaborating in overseas businesses.
As reported earlier, NYK has also signed an MoU with Van Oord to jointly own and operate offshore wind installation vessels under the Japanese flag.
The shipping major plans to find a partner for the cable-laying segment.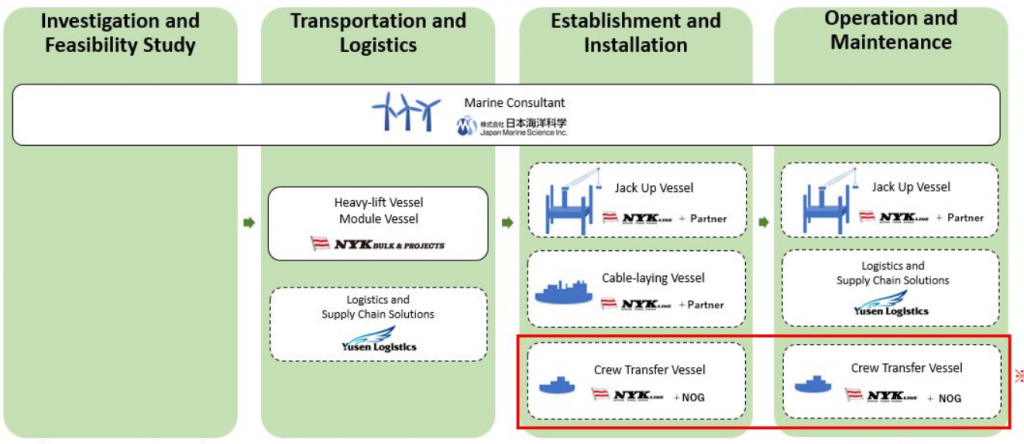 In April 2019, a new law intended to facilitate the development of offshore wind projects off Japan became effective, and demand within the offshore wind power generation market is expected to expand.
Japan's government has since identified eleven areas as potentially suitable for the development of offshore wind farms.