Steel fabricator CSBC Corporation has inaugurated its pin-pile production line at its factory near the Port of Kaohsiung in Taiwan.
CSBC also plans to add a line for the production of transition pieces to the facility.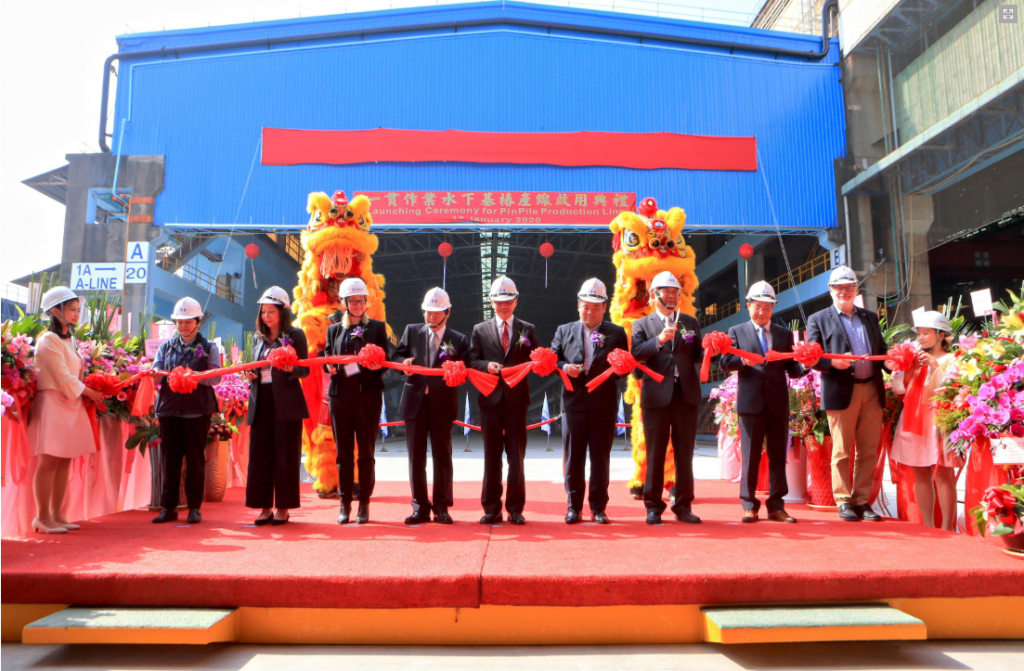 The production line will be used to manufacture pin-piles for Ørsted's Changhua 1 and 2a offshore wind farm.
CSBC is also Ørsted's preferred supplier for the company's future wind farm projects in Taiwan to be built in 2025.
The company will utilise the Kaohsiung Harbour as the heavy-lift terminal for the assembly of the pin-piles and for temporary storage.
CSBC has also signed a Memorandum of Cooperation with Taiwan's Metal Industries Research & Development Centre (MIRDC) to collaborate on the engineering and production of offshore structures with the focus on offshore wind foundations.
Related news
List of related news articles