Navantia-Windar Consortium Gets to Build Saint-Brieuc Jacket Foundations
The Spanish consortium of Navantia and Windar Renovables has won a contract to manufacture 62 jacket foundations for the 496MW Saint-Brieuc offshore wind farm.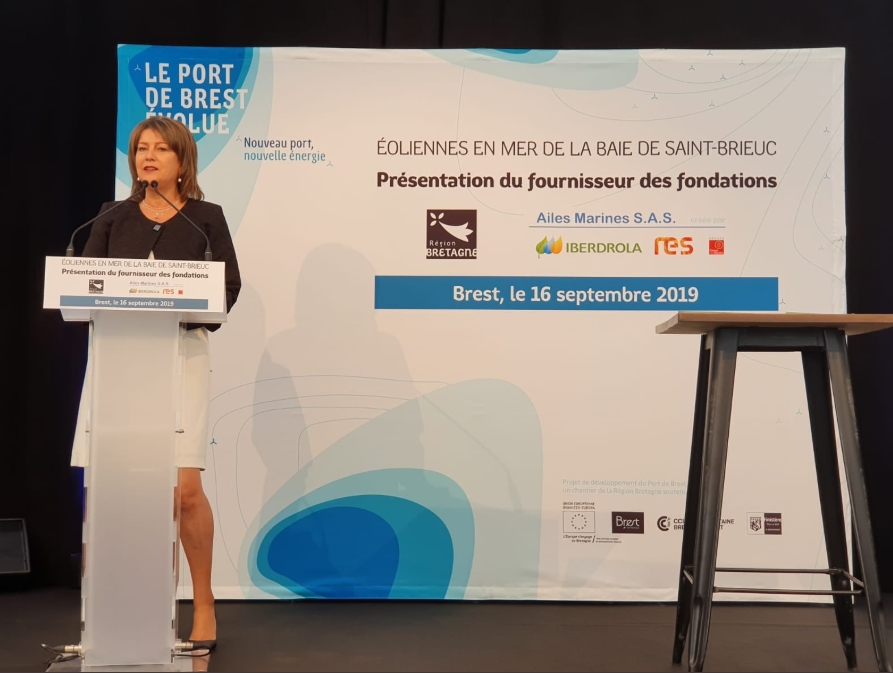 The consortium was revealed as the winner of the contract on Monday, 16 September, during an event organised in Brest, France, by Ailes Marines, the developer of the project. This is the consortium's largest offshore wind contract to date.
The manufacturing of the three-legged jackets is expected to begin in the summer of 2020, with some of the work expected to be carried out in France to meet the requirements for the local content.
The foundation components will be assembled by Navantia on the Brest polder, in a dedicated area covering 11 hectares, located at the north of the site. The whole assembly will take place in Spain, and the port of Brest will again be used for temporary storage before foundations are shipped to the site. This open-air construction site, organized horizontally, will mobilize, between 2021 and 2023.
The EUR 2.5 billion wind farm will comprise 62 Siemens Gamesa 8MW turbines mounted on jacket foundations designed by Atkins.
Located in in the Bay of Saint-Brieuc some 16 kilometres off the coast at the nearest point, the wind farm is expected to be operational by 2023.
Ailes Marines is a joint venture between Iberdrola, RES, and Caisse des Dépôts.
---
NOTE: The original article has been updated.