WindFloat Atlantic Gets Unspent NER300 Funds
The European Commission has reinvested a portion of unspent funds from the NER300 programme to support the 25MW WindFloat Atlantic floating wind project offshore Portugal.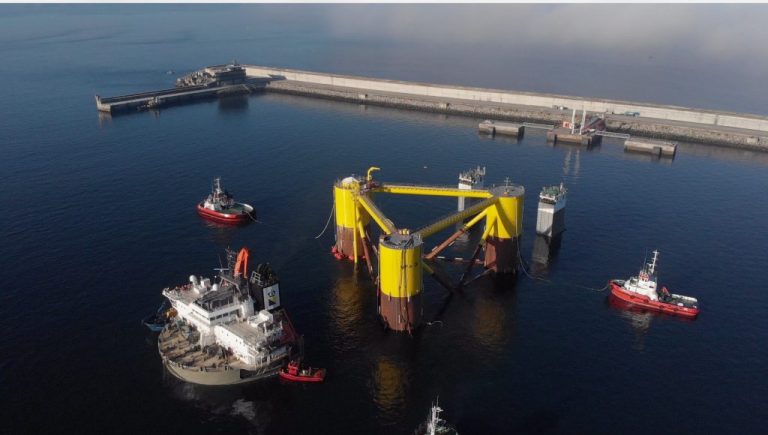 WindFloat will be the first offshore windfarm employing a floating semi-submersible platform to reach the pre-commercial stage following successful prototype testing, the Commission said.
The first MHI Vestas 8.4MW wind turbine is currently being installed on its floating platform, developed by Principle Power, in the outer harbor of Ferrol, Spain
The project comprises the design, installation, operation, and maintenance of three MHI Vestas 8.4MW turbines around 20 kilometres off the coast of Portugal, in 85-100 metre water depth. If successful, WindFloat will pave the way for floating offshore technology that will allow the use of maritime sites not feasible today, the Commission said.
The project is supported by an InnovFin Energy Demo Projects (EDP) financing of EUR 60 million supported by NER300 unspent funds. In addition, WindFloat also benefits from a grant under the original NER300 programme amounting to almost EUR 30 million.
The WindFloat Atlantic project is being realized by the Windplus consortium, which is jointly owned by EDP Renováveis (54.4%), ENGIE (25%), Repsol (19.4%) and Principle Power Inc. (1.2%).