Floating Met Mast Starts Operating Offshore Greece
Greek companies Streamlined Naval Architects LTD, ETME, ERGOMARE S.A., and Enalios Diving Center have completed the deployment of a FloatMast platform in the Aegean Sea.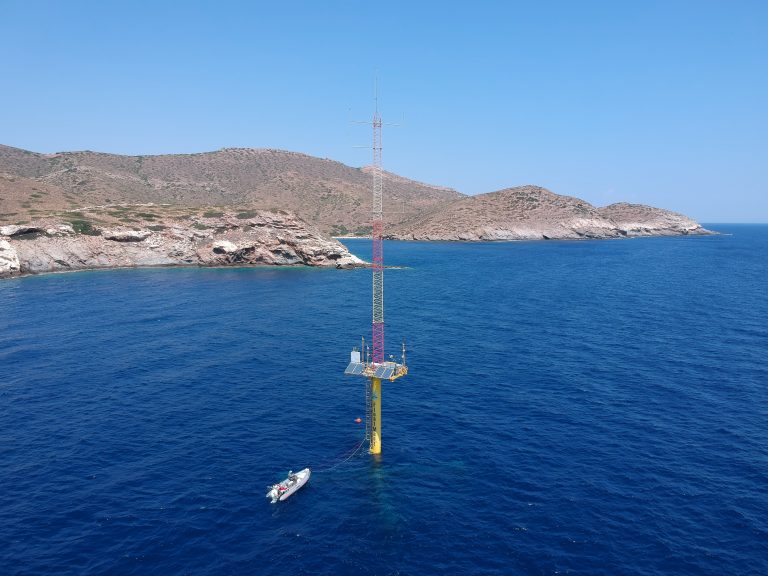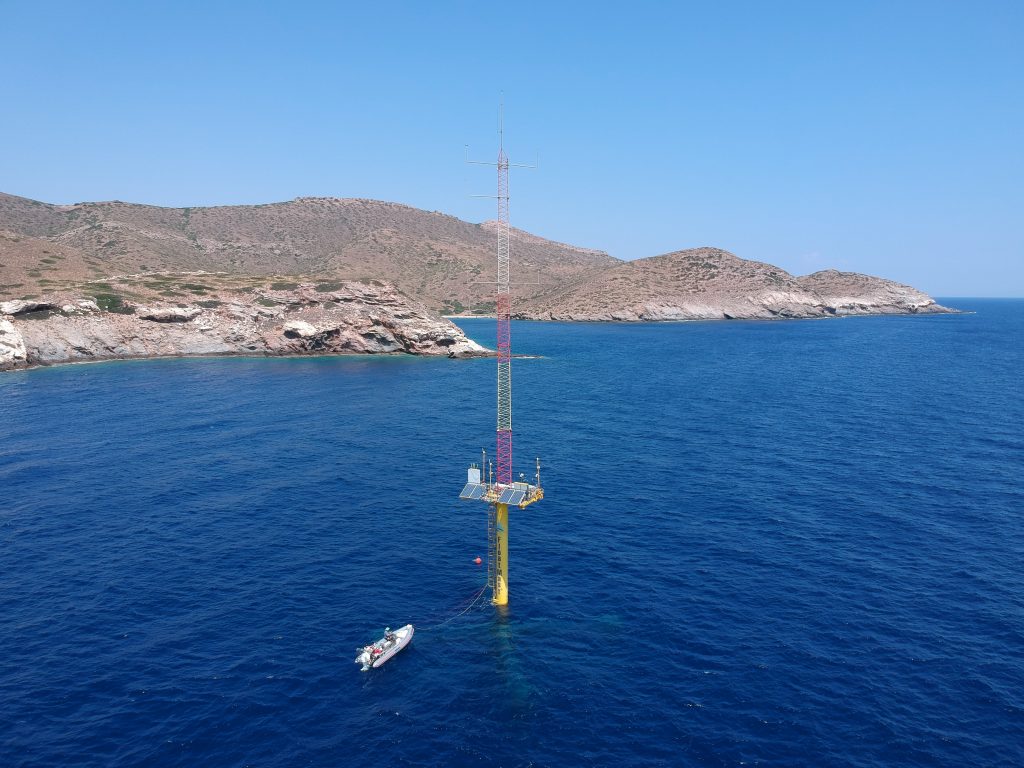 The first Floating MetMast was installed off the coast of the island of Makronissos, at a sea depth of 65 metres and at a distance of 250 metres from the shore.
FloatMast is currently in operation, performing offshore wind measurements, Streamlined Naval Architects said. The demonstration project will provide meteorological data for a period of 12 months.
FloatMast combines a mini tension leg platform (TLP) with a short met mast and a ZephIR 300 wind lidar.
The structure is permanently moored by use of tendons that are pulling down the structure towards the seabed.
UK-based Balltec installed four subsea adjustable mooring connectors and H Links for the project on behalf of Streamlined Naval Architects.
Project developers expect to deploy at least 15 FloatMast platforms by 2021 and reach a market share of up to 15%.