Shimizu Corporation Targets Mega Turbines with New Jack-Up
Japanese engineering firm Shimizu Corporation has revealed plans to build a wind farm installation vessel to serve the budding offshore wind market in Japan.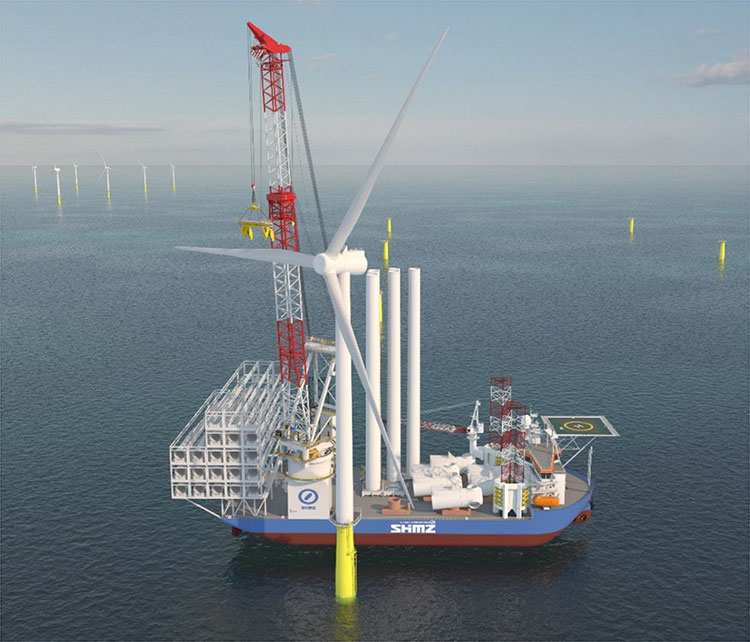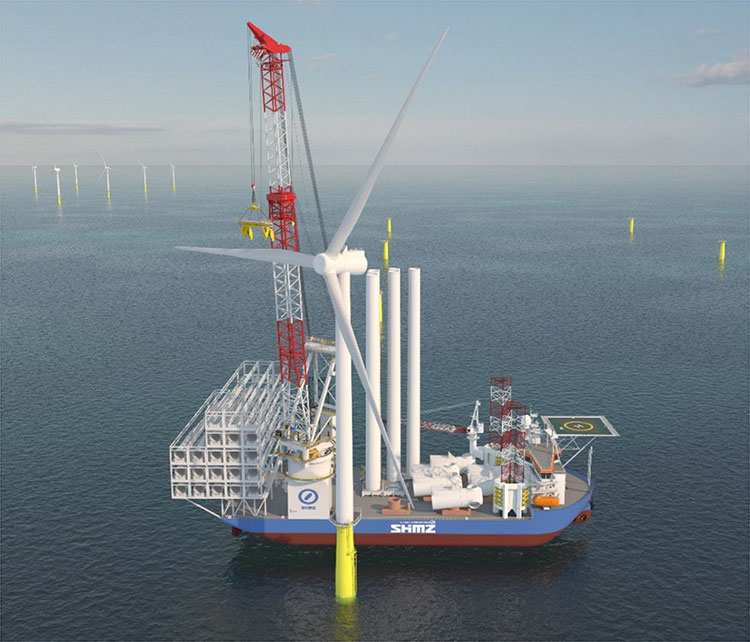 The self-elevating platform is designed to handle wind turbines with an individual capacity of 8MW or more, and is said to be the first such vessel to be built in Japan for the Japanese market.
The construction of the jack-up will start next month, and the vessel is scheduled to be completed in October 2022, Shimizu Corporation said.
The jack-up has a total width of 50m, a total length of 142m, a total tonnage of 28,000t, a maximum lifting capacity of 2,500t for a crane, and a maximum lifting height of 158m. It can operate in depths of between 10m and 65m, Shimizu Corporation said. It will be capable of loading, transporting, and installing seven 8MW wind turbines at a time.
Japan Marine United Corporation is in charge of the detailed design and the construction of the vessel.
The Netherlands-based GustoMSC provided conceptual and basic designs for the vessel, as well as the design of the jacking system and the crane. GustoMSC will also deliver the jacking system and the crane.
Japan has recently passed a new law which allows construction of offshore wind farms beyond port-related areas. According to the research carried out by Wood Mackenzie, Japan is expected to reach 4GW offshore wind capacity by 2028.