Hohe See Delivers First Power
A wind turbine installed on the 497MW Hohe See wind farm in the German North Sea has produced the first power and delivered it to the grid, EnBW said.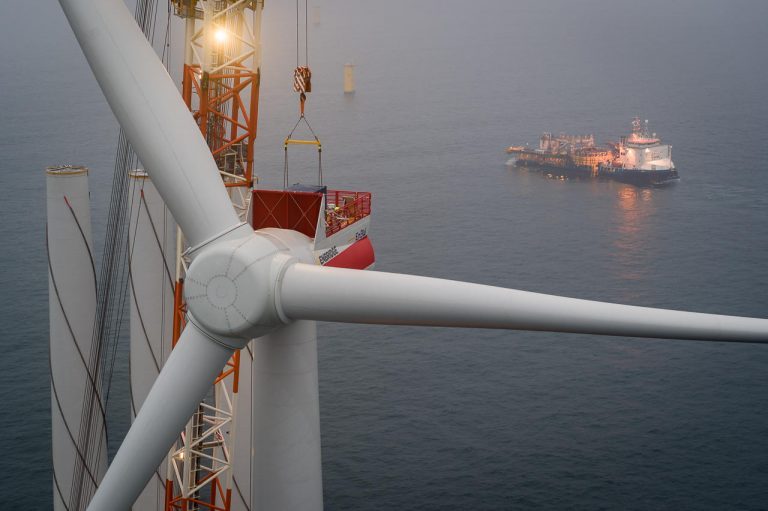 So far, EnBW has installed 49 of the 87 Siemens Gamesa 7MW wind turbines at Hohe See and the neighbouring 112MW Albatros wind farm. Weather permitting, two wind turbines are to be brought into operation each day, EnBW said.
The installation vessels Brave Tern and Blue Tern load the parts for four wind turbines at a time in the port of Esbjerg in Denmark and install them at the site some 95km north of Borkum and 100km northwest of Helgoland.
The first turbine was installed in early April.
The commissioning of all of the 71 turbines at Hohe See, as well as the 16 units at the neighboring Albatros, is expected to take place by the end of the year.