Vattenfall Lists Hollandse Kust A Team
Swedish energy company Vattenfall has revealed the main component suppliers and contractors for the 760MW Hollandse Kust (zuid) 3 and 4 wind farm in the Dutch North Sea.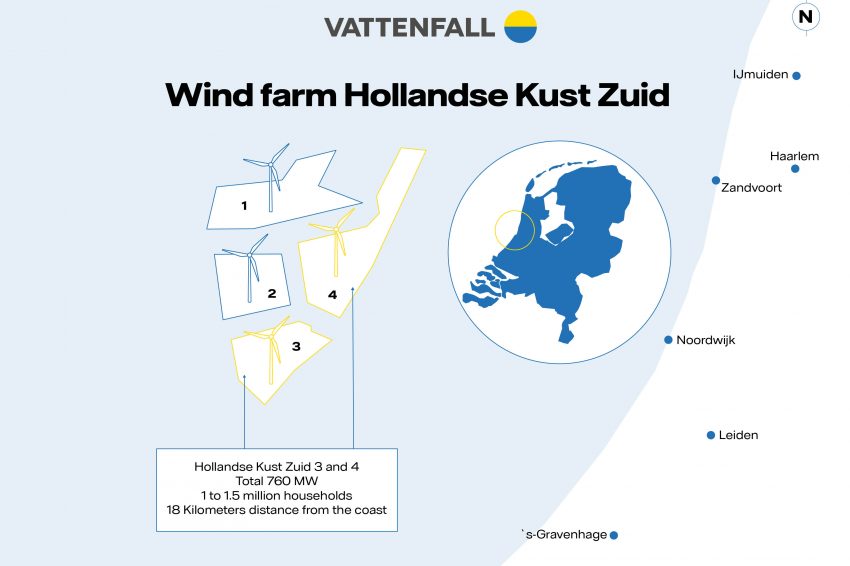 Similarly to Hollandse Kust (zuid) 1 and 2, also being developed by Vattenfall, the Hollandse Kust (zuid) 3 and 4 will feature Siemens Gamesa 10MW wind turbines, which will be installed by Swire Blue Ocean.
The turbine foundations will be supplied by Sif and installed by Seaway 7, Vattenfall said.
Prysmian will manufacture and deliver the cables for the wind farm, which will also be installed by Seaway 7.
Offshore construction is scheduled to start in 2022 and 2023.
As reported last week, Vattenfall won the zero-subsidy tender for the Hollandse Kust (zuid) 3 and 4 zones. The company will construct the wind farm jointly with Hollandse Kust (zuid) 1 and 2.
"Winning the bid for Hollandse Kust Zuid 3&4 is a result of our continuous efforts along our entire value chain and the solid track record and portfolio approach of our company. Adding to that, working collaboratively with our partners in the supply chain has enabled us to hand in a state-of-the-art proposal for this project. We can bundle now Hollandse Kust Zuid 1&2 and 3&4 which is a great advantage leading to further optimization and synergies," said Gunnar Groebler, Senior Vice President and Head of Business Area Wind of Vattenfall.