Sif Receives Order for First Dutch Zero-Subsidy Offshore Wind Project
Sif Holding has secured a contract to manufacture 114 monopiles for three out of four zones of Vattenfall's 1.4GW Hollandse Kust (Zuid) offshore wind project in the Netherlands.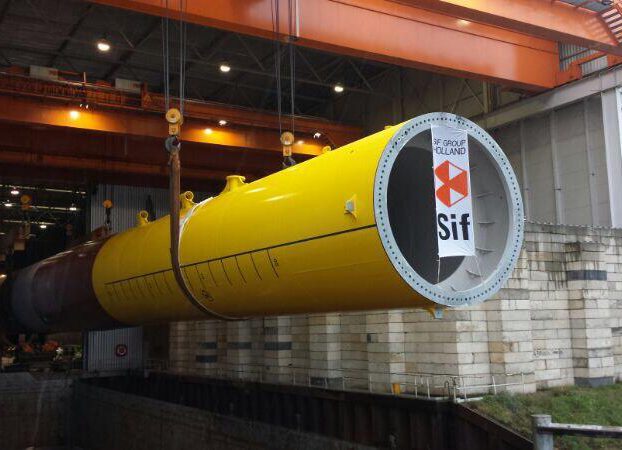 Under the contract, Sif will use 113KTon of steel for manufacturing the monopiles and will store them at the MV2 facility in Rotterdam in 2020-2021.
"Our manufacturing facilities in Rotterdam are ideally situated for North Sea offshore wind projects. For the Hollandse Kust Zuid project Vattenfall/Nuon has valued this in their bid- evaluations," said Fred van Beers, Sif CEO.
"We are grateful for the confidence our client has expressed in their project- award to Sif and together with their representatives we will put every effort on the timely delivery of time-critical project-parts. Our orderbook for the period 2020- 2021 is now filling up to approximately 300 Kton of which 80 Kton in exclusive negotiations."
Vattenfall is the winner of both the Hollandse Kust (Zuid) I & II and Hollandse Kust (Zuid) III & IV offshore wind tenders, which mark the first Dutch zero-subsidy projects.
Each of the four zones is expected to have a 350MW capacity scheduled for grid connection in 2022.