Beyond Technology: Sustaining Growth on an Ever-Busier Seabed
Guest column by Huub den Rooijen, Director of Energy, Minerals and Infrastructure at The Crown Estate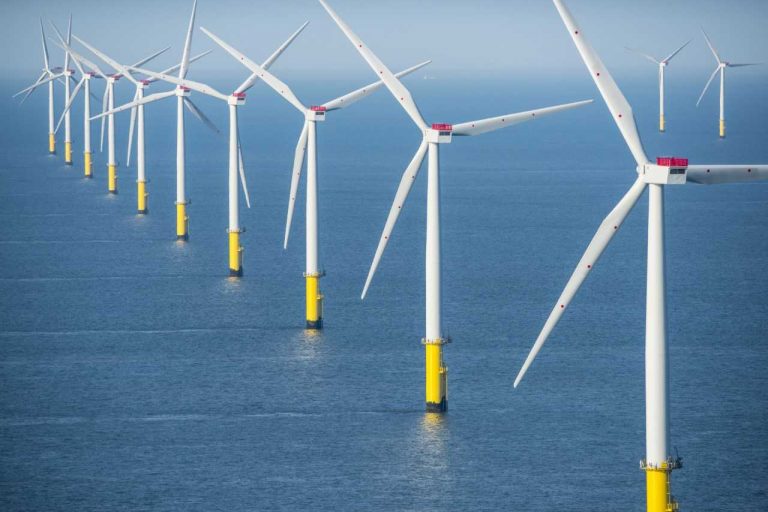 Blessed as we are by Mother Nature in the UK with some of the best conditions for offshore wind globally, and building on the remarkable progress we've seen on costs, the UK offshore wind sector is coming into its own.
The technology now supplies about 8% of national electricity demand, and with the recent Sector Deal agreed between industry and government, is now on a path to reach 30GW, or about 30% of domestic supply, by 2030. In March, the Committee on Climate Change went even further, calling for as much as 75GW by 2050 to deliver net zero greenhouse gas emissions.
Cue the 'energy transition', a vision of change from fossil energy production, to renewables. Offshore, oil and gas infrastructure will be replaced by transformer platforms, connecting thousands of wind turbines, and technology innovation will see these feeding power not just into the electricity grid, but also alternative pathways to value, such as hydrogen or ammonia.
All of this adds up to a sustained demand for new projects. Yet however ample our seas look from the surface, this growth isn't without challenges. The UK seabed is an increasingly busy space, with demands ranging from cables and pipelines and sand and gravel extraction, to navigation, fisheries and aquaculture, as well as the need to maintain an ecologically coherent network of marine protected areas.
Remain Conscious
The growth of offshore wind can only be sustained, let alone accelerated, if we are conscious of those competing interests and can create an integrated vision for the offshore energy transition. Crucially, industry groups and environmental stakeholders are our partners in this development, not obstructers or red tape, and we must collaborate to develop a joint vision for success. Only then will be able to deliver genuinely sustainable growth.
At The Crown Estate we have the privilege of managing the seabed around England, Wales and Northern Ireland and recognise the opportunities that this clean energy transition, and particularly the further growth of offshore wind, can offer the nation.
With this in mind, we are working with industry, government and stakeholders to reach a balance of interests and facilitate a pipeline of projects to 2030 and beyond. Making new seabed available to the market through project extensions, and most recently leasing Round 4 which is set to launch later this year, are an important part of this, but we need to be looking ahead to future leasing too, if we are to deliver the growing ambition for a decarbonising energy system.
Central to achieving this balance, is the ability to draw on high quality, reliable evidence – often a challenge, given the huge complexity of offshore ecosystems. To help tackle this evidence gap, we've announced our intention to invest in a programme of strategic enabling actions, set out as part of the Sector Deal, to help provide high quality data and evidence to advance the understanding of offshore wind deployment and the impact on the marine and onshore environment, particularly around cumulative impacts. We'll put this evidence at the core of our future leasing decisions.
In tapping our vast wind energy resources, the offshore energy transition will transform our marine landscapes and infrastructure. Helping to create a shared vision, informed by data and evidence, and brought to life through the leasing we design, will remain a key focus for us, as we strive to unlock the value of the seabed.
Offshore Wind Conference 2019
Huub den Rooijen will be speaking during the Offshore Wind Conference in the session on The Global Potential of Offshore Wind. Find out more on the program on the Offshore Energy 2019 website and make sure you book your tickets! (https://www.offshore-energy.biz/offshore-wind-conference-program)