Ideol Partners with Shizen Energy for Japanese Floater
France's Ideol and the Japanese Shizen Energy have signed an agreement to jointly develop a commercial-scale floating offshore wind project in Japan.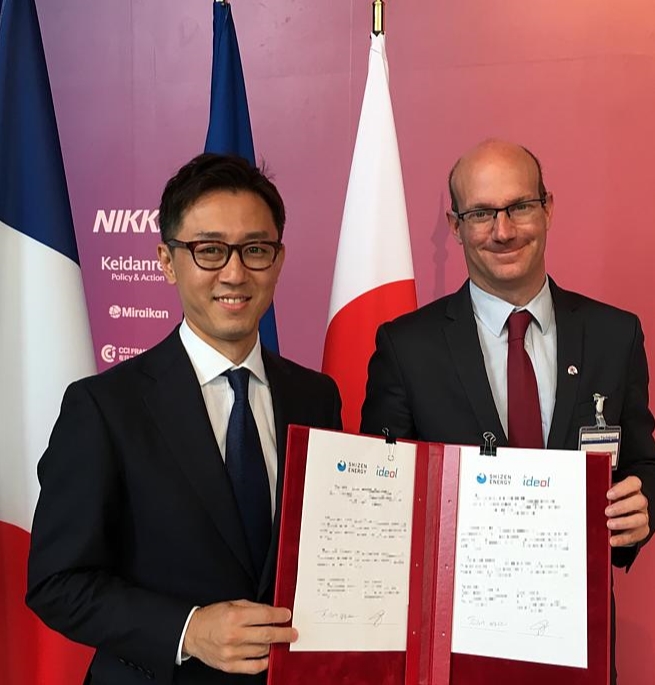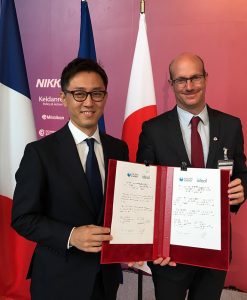 The multi-megawatt floating wind project will comprise Ideol's Damping Pool technology located off the coast of Kyushu and will draw upon Shizen's experience in local project development, Ideol said.
Currently, Ideol and Shizen Energy are examining the implementation of floating offshore wind power projects offshore Kyushu.
According to the parties, expanding the partnership to other regions in the future is also under consideration.
Ideol's CEO Paul de la Guérivière and Founder and Representative Director of Shizen Energy Masaya Hasegawa signed the agreement in Tokyo during the state visit of France's President Emmanuel Macron.
"Working on floating wind projects in Japan means to expand the country's potential of renewable energy significantly, as the country is surrounded by sea areas with deep water and complex geographies. This is especially valuable challenge for Shizen Energy, aim to co-create 100 % renewable-powered world. We believe that our collaboration will accelerate the potential of renewable energy in Japan," said Hasegawa.
To remind, Ideol is part of the operational Hibiki barge-type floating wind system in Japan and the Floatgen wind turbine in France. The French company is also part of the team developing the EolMed floating wind project in the French Mediterranean.
Last year, Ideol and Macquarie Capital's subsidiary Acacia Renewables signed a Memorandum of Understanding (MoU) for the development of the first utility-scale commercial floating wind farm in Japan.