PSG Starts Moray East Work
Invergordon-based PSG Marine & Logistics Ltd has started loading in and loading out the jacket prepiles and the related equipment from the Port of Cromarty Firth as part of the port marshalling contract awarded by DEME Offshore in support of the Moray East offshore wind project.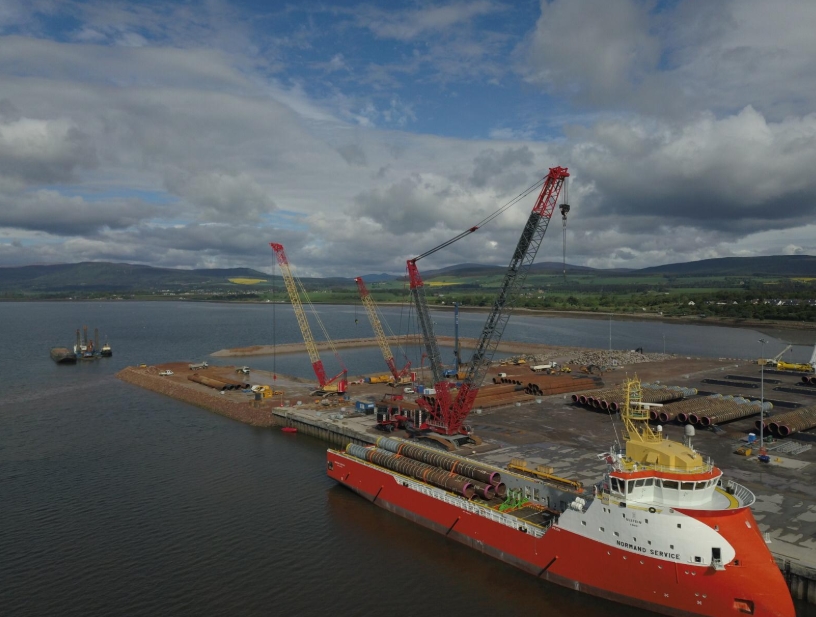 As reported earlier, DEME's installation vessel Apollo is carrying out piling operations at the site of the 950MW Moray East wind farm some 22 kilometres off the Aberdeenshire coast. The operations commenced earlier this month, marking the start of the offshore construction campaign at the site.
"We have successfully handled the first 3 shipments of jacket prepiles and other related equipment weighing up to 240te from Port of the Cromarty Firth as part of our dedicated port marshalling contract, awarded to us by Deme Offshore," PSG's Managing Director Steve Clark said.
"The visibility of future workload that these type of projects offers, allows companies like ours to invest for the long term in equipment and our workforce, providing many local secure employment opportunities."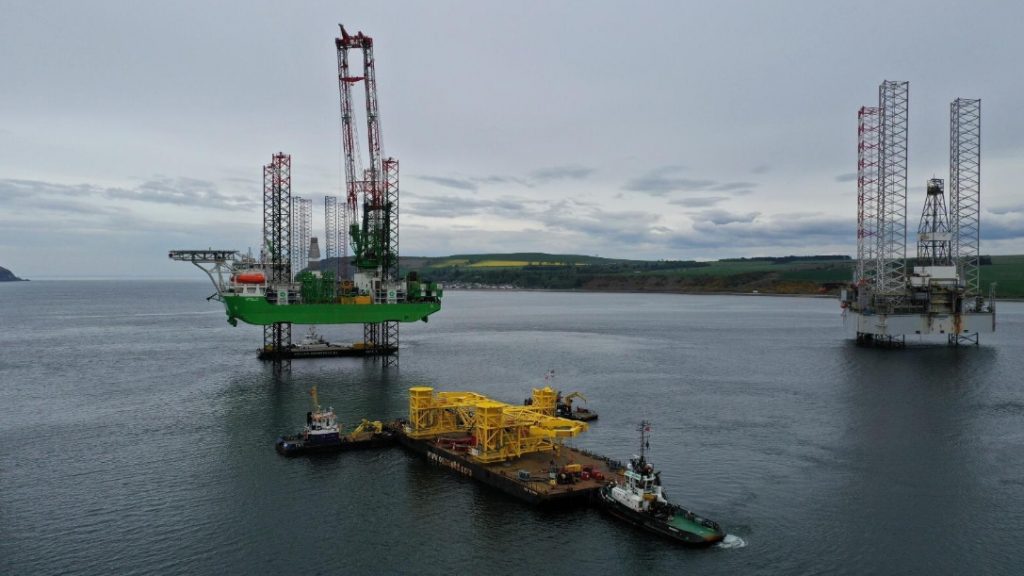 PSG's multipurpose support vessel Port Servicer supported Apollo while mobilisation works were undertaken at anchorage at Port of Cromarty Firth.
The vessel provided a range of services including harbour towage, crew change, and cargo delivery support.
DEME is the EPCI contractor for the wind farm's turbine foundations and three offshore substation foundations, and is in charge of the transport and installation of the OSS topsides.
Moray East will comprise 100 MHI Vestas 9.5MW wind turbines mounted on jacket foundations and scheduled to be fully operational in 2022.
Photos: PSG
Related news
List of related news articles