Rhenus Kicks Off Borssele Alpha Supply
Rhenus Offshore Logistics has completed the first supply trip to the Borssele Alpha offshore high voltage substation in the Dutch North Sea.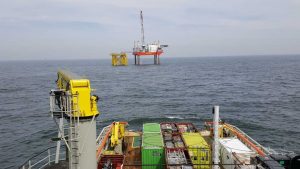 Rhenus, which completed the first trip on 23 April, is providing all logistics services that are required for the project, including the supply trips, handling at the port, customs clearance and waste disposal.
The company has taken over the complete supply logistics for its customer HSM Offshore during installation work on the Borssele project and is supplying the 700MW platform with building materials and tools, as well as water, food and articles in daily use.
It is also operating its own depot for offshore containers, which are made available for the project, at the offshore base port in Rotterdam.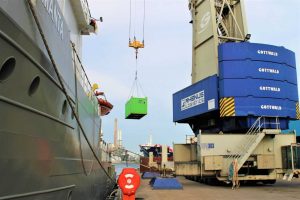 "Using the DNV-2.7-certified offshore containers at our depot in Rotterdam, we're able to respond to needs arising within the project spontaneously and save the customer the costs and time associated with mobilising resources," said Nicole Sturhann, Project Manager for Borssele Alpha at Rhenus.
Borssele Alpha will collect the electricity generated by Ørsted's Borssele I & II offshore wind farm and feed it into the Dutch grid.
The 700MW platform and the Borssele Beta offshore substation are the first large-scale grid connections to be constructed under the National Energy Agreement for offshore wind farms in the Netherlands.
Related news
List of related news articles