Royal HaskoningDHV Designs Haliade-X 12MW Foundation
GE Renewable Energy and GMB Civiel BV have selected Royal HaskoningDHV to provide the foundation design for Haliade-X 12MW, the world's most powerful offshore wind turbine.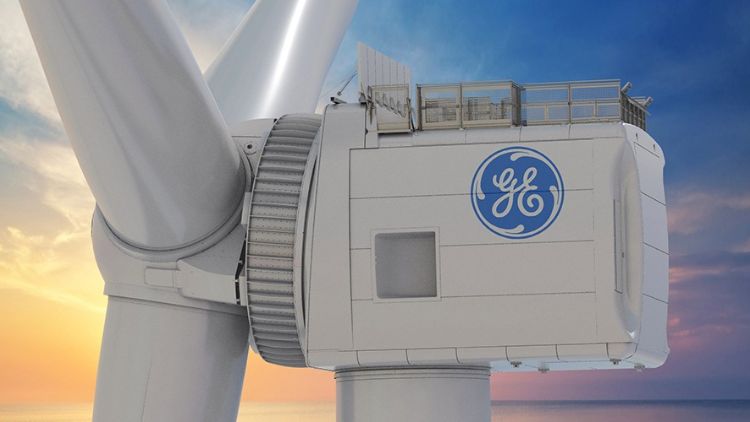 The design is based on a piled foundation, with a large concrete block on top and a 28m diameter, said to meet the technical requirements without over-dimensioning.
RHDHV said that its main challenge is not only the site and corresponding forces but also the location of the turbine, as sandy soft soil and the position of the foundation results in a challenge for the structural and geotechnical engineers.
GE Renewable Energy and Future Wind signed an agreement at the beginning of the year under which the first Haliade-X 12 MW wind turbine prototype is to be installed in Maasvlakte-Rotterdam this summer.
The prototype, set to be installed onshore to facilitate access for testing, will allow the collection of data during the initial period of operations which is needed to obtain the Type Certificate in 2020 and ship the first commercial units in 2021.
Haliade-X 12 MW is currently being assembled at GE's factory in Saint-Nazaire, France, with three LM Wind Power-designed 107m blades being manufactured in Cherbourg, France, and tower sections in Seville, Spain.