Van Oord Adds ALL NRG to Deutsche Bucht Team
The Denmark-based ALL NRG has secured work with Van Oord on the 269MW Deutsche Bucht offshore wind project.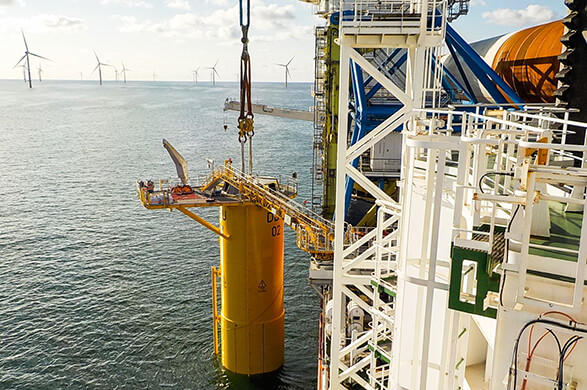 ALL NRG said that its team of technicians from the Horns Rev 3 offshore wind farm has been called upon for Deutsche Bucht in the German North Sea.
According to the company, the team will be assisting Van Oord in preparing the 31 monopile foundations for installation of the 8.4MW MHI Vestas turbines.
Later this season, ALL NRG will also support MHI Vestas in the offshore installation and completion of the units.
Deutsche Bucht will comprise a total of 33 turbines installed on 31 monopile foundations and two mono bucket foundations and expected to be commissioned by the end of the year.
Heavy lift vessel Seaway Strashnov recently installed the substation jacket foundation and topside at the project site some 95km offshore the island of Borkum.