Damen Shipyards Galati in Romania has launched Bibby Marine Services' second Service Operations Vessel (SOV) 9020 – Bibby WaveMaster Horizon.
Upon delivery later this year, the SOV will begin maintenance work on two EnBW and Enbridge-owned wind farms in the German North Sea – Hohe See and Albatros – for Siemens Gamesa Renewable Energy and EnBW.
The vessel will be homeported in Emden and used for operations & maintenance services on the two wind farms.
Damen began construction of the second SOV at the same time as the first vessel, the Bibby WaveMaster 1. This meant that, when Bibby Marine Services and Siemens Gamesa confirmed their contract at the end of 2017, Damen was able to accelerate construction rapidly, the company said.
"It is with great pride today that we launch and christen the Bibby WaveMaster Horizon," Stephen Bolton, Managing Director at Bibby Marine Services, said.
"This vessel builds on the amazing track record of the sister ship the Bibby WaveMaster 1. Since delivery in September 2017 the Bibby WaveMaster 1 has worked continuously in the offshore wind and oil and gas sectors proving her design and Bibby's management model on a daily basis. We are therefore confident that the Bibby WaveMaster Horizon will perform equally well for our clients Siemens Gamesa Renewable Energy and ENBW and set a new benchmark in the offshore wind operations and maintenance sector."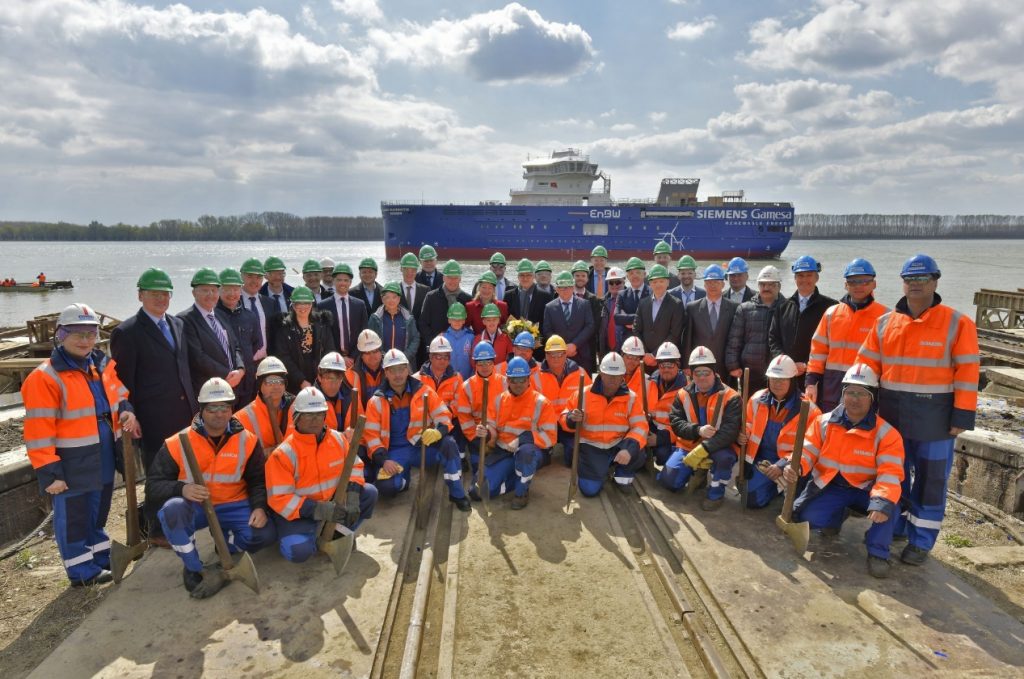 Related news
List of related news articles