All 15 people aboard the crew transfer vessel (CTV) World Bora were injured after the CTV collided with a cargo ship several nautical miles northeast of the Rügen island in the German Baltic Sea on Tuesday morning, 19 February.
Several people sustained serious injuries in the collision, according to the German Maritime Search
and Rescue Association (Deutsche Gesellschaft zur Rettung Schiffbrüchiger or DGzRS).
Following the collision, World Bora sailed to Sassnitz under its own power where the crew and the passengers received first medical treatment. Emergency doctors and paramedics arrived at the vessel soon thereafter.
At the time of the accident, four crew members and eleven passengers were onboard the CTV.
Two people were airlifted to a hospital, DGzRS said. No one aboard the cargo ship Raba sustained any injuries.
Both vessels sustained significant damage in the collision; however, there was no damage to the environment, the local police said.
World Bora is operated by the Esbjerg-based World Marine Offshore. According to the local police, World Bora was en route to Iberdrola's Wikinger offshore wind farm when it collided with the cargo ship.
"WMO has initiated a full and thorough investigation in cooperation with the local and Danish authorities," the company said in a statement.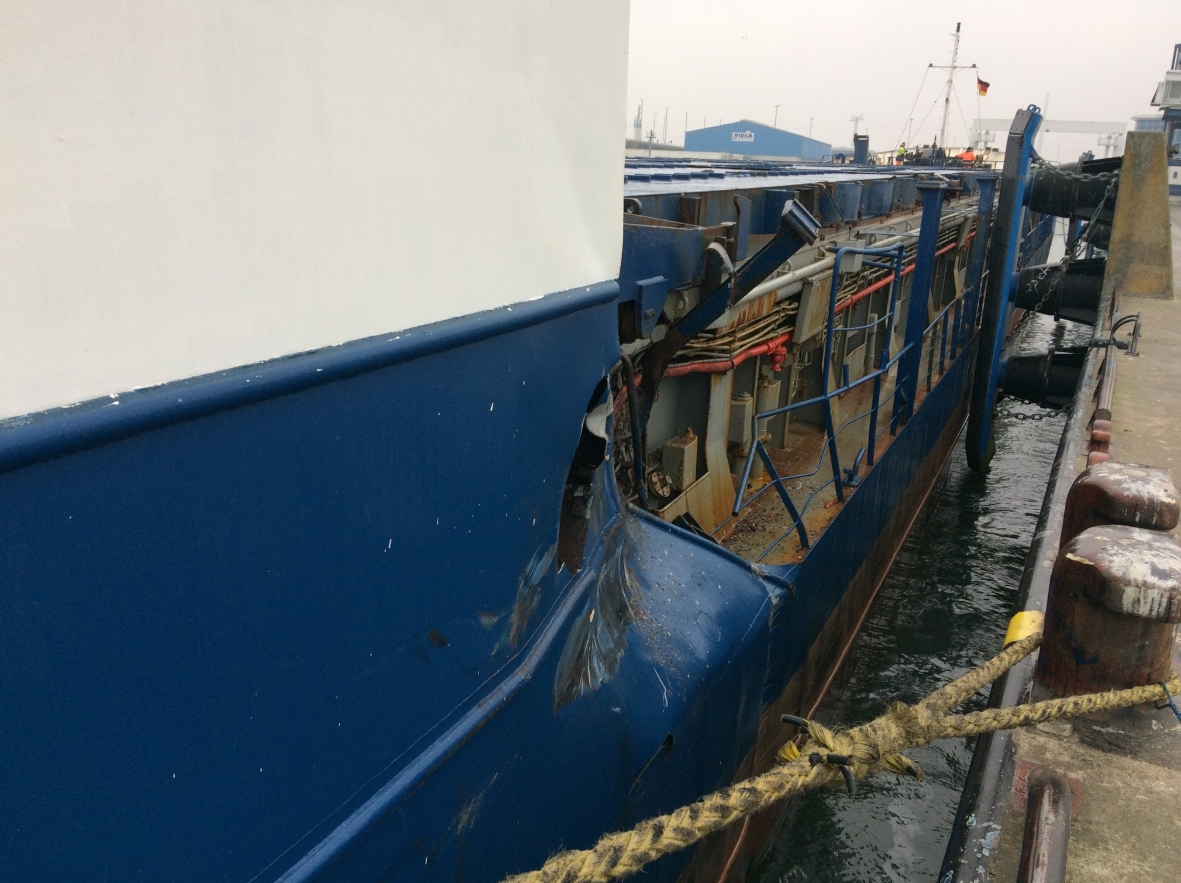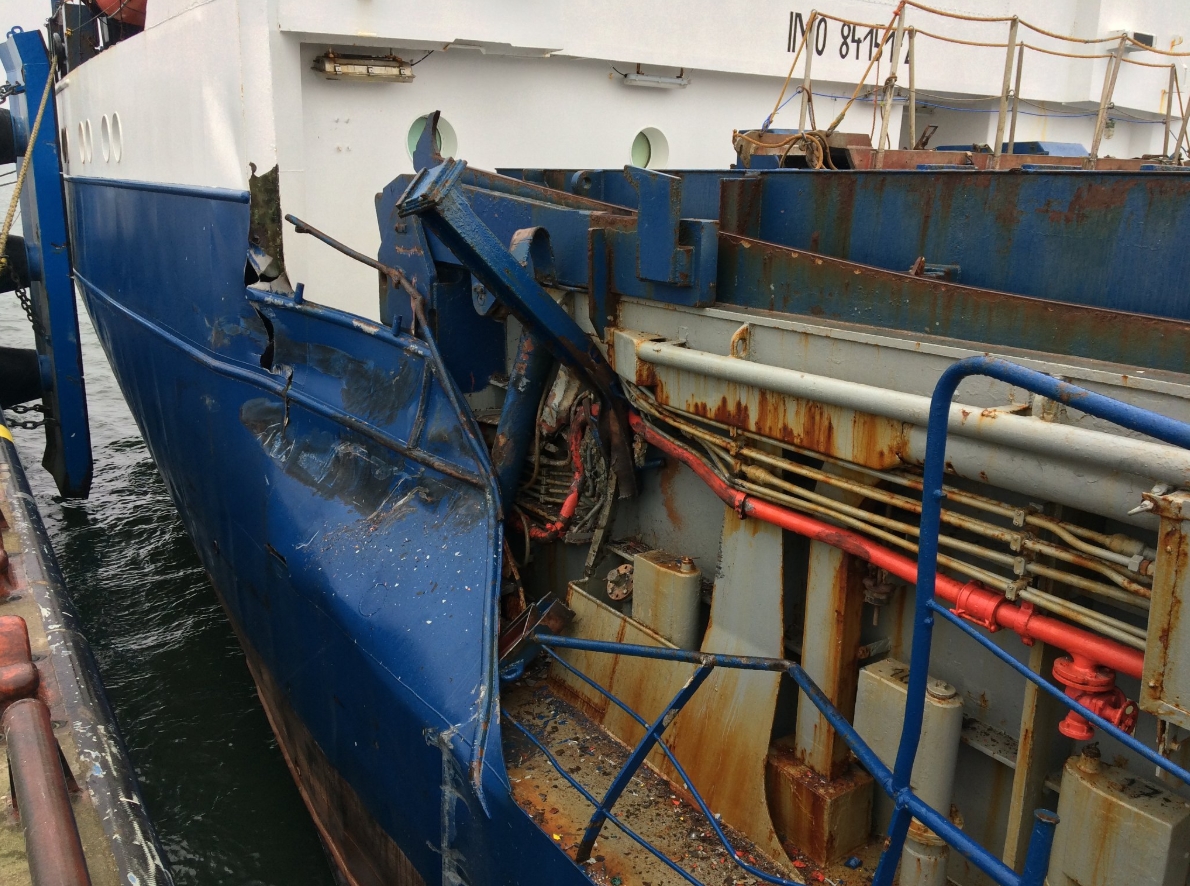 Photos showing the damage sustained by the cargo ship Raba in the collision. Source: Wasserschutzpolizei Mecklenburg-Vorpommern.
Photo: World Marine Offshore