The construction of the EnBW Hohe See and Albatros offshore wind farms is continuing with the help of two new installation vessels – GeoSea's Innovation and A2SEA's Sea Installer, EnBW said.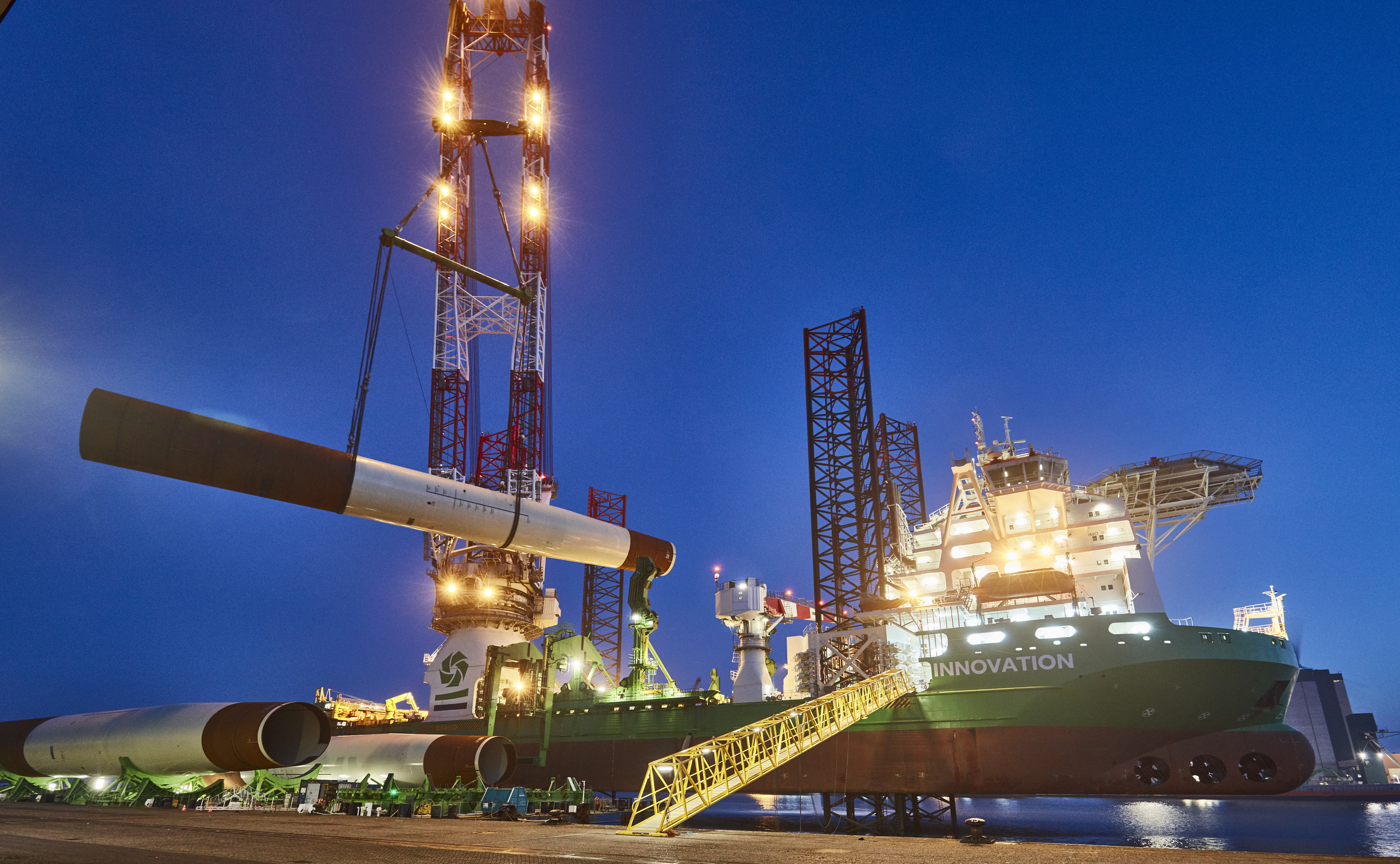 The Innovation sailed from Eemshaven in the Netherlands on Sunday, 17 February, carrying three 72-metre monopiles.
Following a ten-hour journey to the site, the Innovation is now installing the monopiles at the EnBW Hohe See wind farm in the German North Sea.
The Sea Installer is expected to join the Innovation soon. The vessel will transport the transition pieces from Rotterdam to the construction field where it will install them onto the monopiles.
Swire Blue Ocean's jack-up Pacific Osprey started installing foundations at the wind farms in April 2018. Currently, 63 out of the total of 87 foundations has been installed so far, EnBW said.
The first of the 87 Siemens Gamesa 7MW turbines are expected to be installed in April.
EnBW Hohe See is located 95 kilometres north of Borkum and 100 kilometres northwest of Helgoland, while Albatros is being constructed in the immediate vicinity.
The wind farms have a combined output of 609MW which will be placed into operation by the end of 2019.
At peak times, there are more than 500 employees working at this offshore construction site, while 40 ships are involved in the construction work. This project is being coordinated by the offshore branch of EnBW in Hamburg. The Canadian energy infrastructure company Enbridge Inc. has acquired 49.9 percent of the shares in both wind farms. EnBW has retained the remaining 50.1 percent in both projects.
Related news
List of related news articles