World's Biggest Wind Farm Produces First Power
The 1.2GW Hornsea Project One offshore wind farm has produced its first power.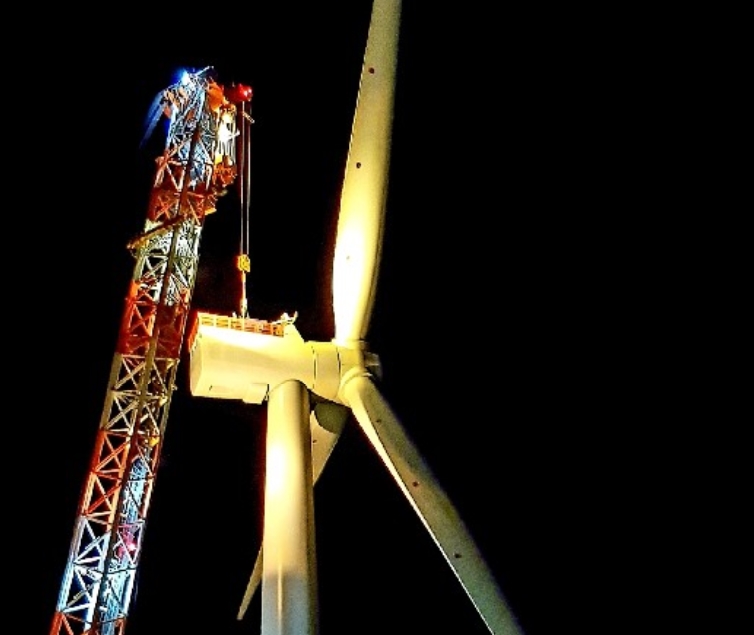 The turbine F18 is the first of the 174 Siemens Gamesa 7MW units to be installed at the site some 120 kilometres offshore Yorkshire, UK, and the first to start producing power.
The unit was transported from the pre-assembly site in Hull and installed by Fred. Olsen Windcarrier's jack-up Bold Tern. Half of the turbines will be installed by Bold Tern, with the remaining half to be installed by A2SEA.
The electricity generated by the turbines will pass through one of the wind farm's three offshore substations, before being carried by three high voltage subsea export cables, via a reactive compensation substation (RCS), to shore.
Hornsea One is scheduled for completion in 2020 when it will become the biggest wind farm in the world.
The wind farm is owned by Ørsted (50%), also the developer of the project, and Global Infrastructure Partners (50%).