Ørsted Timetables Ocean Wind Geo Surveys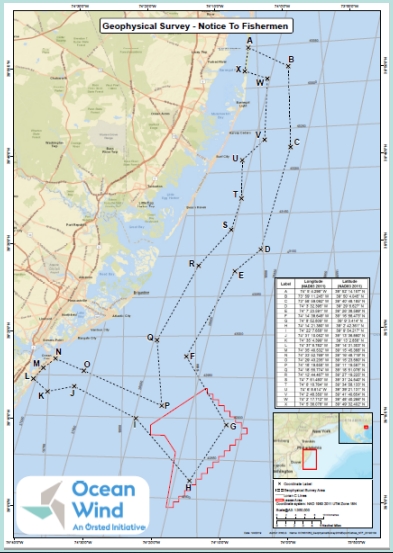 Fugro will commence geophysical surveys at the Ocean Wind project offshore New Jersey this month, according to the project's Notice to Mariners.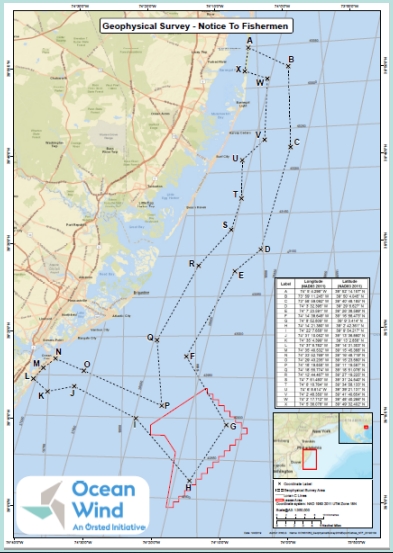 Fugro's 170-foot research vessel R/V Enterprise will carry out the investigations off the Atlantic and Cape May counties within the Northern section of the Ocean Wind lease area.
The estimated duration of the works is two months, weather permitting, said Ørsted, the developer of the project.
Ørsted submitted a bid to the New Jersey Board of Public Utilities (NJBPU) for the construction of the Ocean Wind offshore wind project in December 2018 in response to the state's request for proposals.
If the project is approved, the Danish company will work with the non-utility affiliates of Public Service Enterprise Group (PSEG), which would provide energy management services and potential lease of land for use in project development.
To remind, New Jersey's Governor Phil Murphy set out the goal of developing 3.5GW of offshore wind capacity by 2030 by signing the A-3723 – the Renewable Energy bill in May. The first step was made in September when BPU unanimously approved an order opening an application window for 1.1GW of offshore wind, so far the nation's largest single-state offshore wind solicitation.