New Jersey Solidifies Offshore Wind Commitment
New Jersey's Governor Phil Murphy has signed the A-3723 – the Renewable Energy bill which codifies the goal of 3,500 MW of offshore wind by 2030 and reinstates an expired program to provide tax credits for offshore wind manufacturing activities.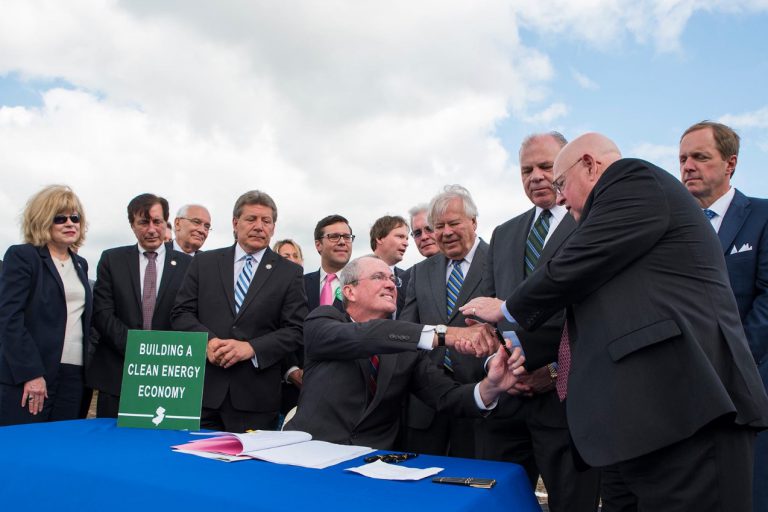 In addition, Governor Murphy signed Executive Order No. 28 directing state agencies to develop an updated Energy Master Plan (EMP) that provides a path to 100 percent clean energy by 2050.
The new EMP is to be completed and delivered by 1 June 2019 and will provide a blueprint for the total conversion of the state's energy production profile to 100 percent clean energy sources by 1 January 2050.
The EMP will integrate the programs established in these bills and will facilitate the implementation of Executive Order No. 8, establishing the Offshore Wind Strategic Plan.
"Governor Murphy is putting New Jersey's stake in the ground with the nation's largest offshore wind target yet. With our plans to power the Garden State with offshore wind energy from our site over the horizon, we're perfectly positioned to create New Jersey jobs thanks to Governor Murphy's bold vision," Deepwater Wind CEO Jeffrey Grybowski said.