New K2 Management CEO to Take Helm in H1 2019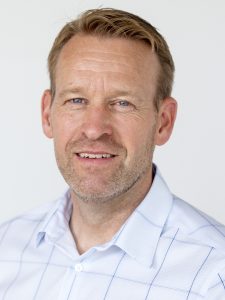 K2 Management has appointed Jørn Zielke as Chief Executive Officer (CEO), succeeding the current interim CEO Lars K. Hammershøj.
Zielke will join K2 Management during the first half of the year when released from the contract with regional utility Vestforsyning, where he also holds the CEO position.
Hammershøj, the company's co-founder, has been acting as interim CEO since Henrik Stamer left the company in October 2018 by mutual agreement.
"This is the perfect time for Jørn Zielke to join K2 Management as its new CEO. We have just commenced a new company strategy for the next three years, which will build on the exponential growth seen in the company over the last years," said Chairman of K2 Management, Kaj Lindvig.
"The Board of Directors is pleased to have an experienced conductor to lead the orchestra of great renewable energy experts at K2 Management, across all segments and time zones."
According to K2 Management, Zielke has more than 20 years of international experience from the service and energy industries, holding various CEO or senior management positions.
Previously, Zielke worked in Falck USA and EnergiMidt Fiberbredbånd and NRGi Infrastruktur, two regional Danish utility divisions.
"The opportunities that lie ahead for the company are enormous and the chance to lead this next chapter is both humbling and attractive. I am thrilled and excited about joining K2 Management and look forward to creating a lot of value for our clients in close collaboration with the team, the company's two owners and other stakeholders," said Zielke.
Related news
List of related news articles