ASCO Details Kincardine Deployment
ASCO Marine has completed its involvement in the installation of the first floating wind turbine on the Kincardine wind farm offshore Scotland where the company's team provided marine coordination from their marine control facility at Steadfast House in Aberdeen.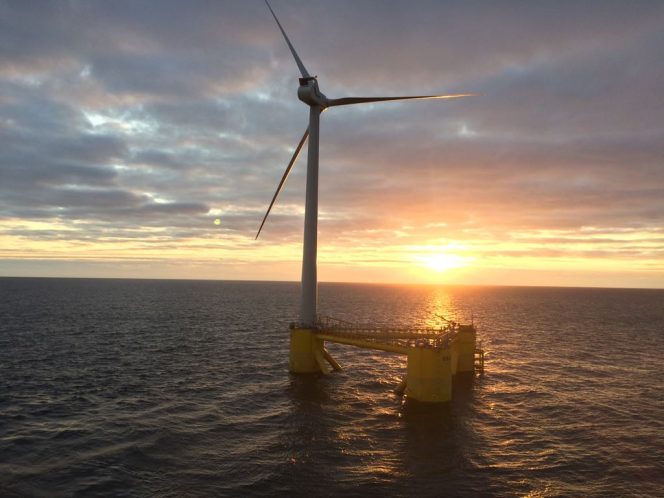 The 2MW Vestas turbine, installed some 15 kilometres offshore Aberdeen, started delivering power to the Scottish grid on 26 September.
The 50MW wind farm is being developed by Kincardine Offshore Windfarm Ltd (KOWL), which is majority owned by Spanish construction company Cobra.
The remaining five 9.6MW wind turbines are scheduled to come online in 2020.
"We are delighted to have been involved in this innovative project and able to support Cobra using our existing infrastructure and experienced team of mariners," Craig Revie, Marine Services Manager at ASCO, said.
"By transferring the skills and experience gained over many years in the oil and gas industry to the renewables sector, we enabled Cobra Wind to implement a reliable marine coordination service for its Kincardine Offshore Wind Project in very short timescales, resulting in a safe and successful project execution."
The aim of the project is to show the commercial viability of the floating wind and to provide Cobra with the necessary experience in developing similar projects around the globe, mainly in Asia.
Jaime Altolaguirre, Managing Director of KOWL said: "Achieving first power from the Kincardine floating wind farm is an incredibly important milestone for KOWL. This world leading project secures Scotland's position at the forefront of the global renewables industry. The lessons learnt from the project will allow us to create the next generation of floating projects globally, in deeper waters and further from shore."