Offshore WIND Conference Heralds New Dawn
The ninth annual Offshore WIND Conference (OWC) is starting today, 22 October, at Amsterdam RAI, Amsterdam, the Netherlands.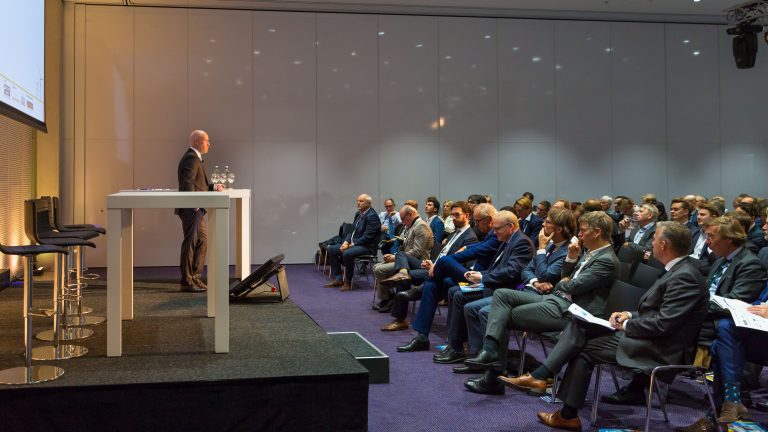 The OWC is part of the Offshore Energy Exhibition & Conference (OEEC) and it brings together the entire offshore wind value chain to discuss current and future developments and innovations.
Over the next three days, expert speakers will cover a wide range of topics including profitability and financeability of offshore wind, redesigning electricity markets for abundant offshore wind, new markets, new technologies and new talents in offshore wind.
The OWC will start with a pre-event, Offshore Wind Update NL, to provide an overview of the latest developments in the Dutch offshore wind policy and industry innovation. Speakers include Ruud de Bruijne, Project Manager Offshore Wind Energy at the Netherlands Enterprise Agency (RVO), and Bob Meijer, Director Offshore Wind Energy R&D at TKI Offshore Wind.
The Update NL will be followed by the opening session titled A new dawn for offshore wind, which will look to explore the topics of technology advancements, solid government policies, and further challenges as the industry enters the zero-subsidy era. The keynote speakers during the opening session are Ditlev Engels, CEO, DNV GL Energy, Pieter van Oord, CEO, Van Oord, and Marcel van Bergen, Director, Boskalis Offshore Energy Division.
The day one of the OWC will continue with two more sessions: Energy security and offshore wind, and Profitability and financeability of offshore wind.
Jan Rispens, Managing Director, Renewable Energy Hamburg, will share insights from the German market and Ernst van Zuijlen, Project Director, Offshore Service Facilities, will present a vision on energy security and interconnection during the Energy security and offshore wind session.
The Profitability and financeability of offshore wind session will tackle issues such as the financing of subsidy-free projects, as well as new business models emerging. Speakers Barbara Zuiderwijk, Founder and director of Green Giraffe, and Niels Muller, Partner at PWC, will discuss the future of offshore wind in various countries.
Check out the Offshore Wind Conference 2018 programme, and find more information about the event at www.offshore-energy.biz.