Huisman Crane for Japanese Wind Turbine Installation Vessel
Huisman Equipment has signed a contract with Japan Marine United Shipyard (JMU) for the delivery of a 1,000mt SWL Pedestal Mounted Crane for an offshore wind turbine installation in Japan.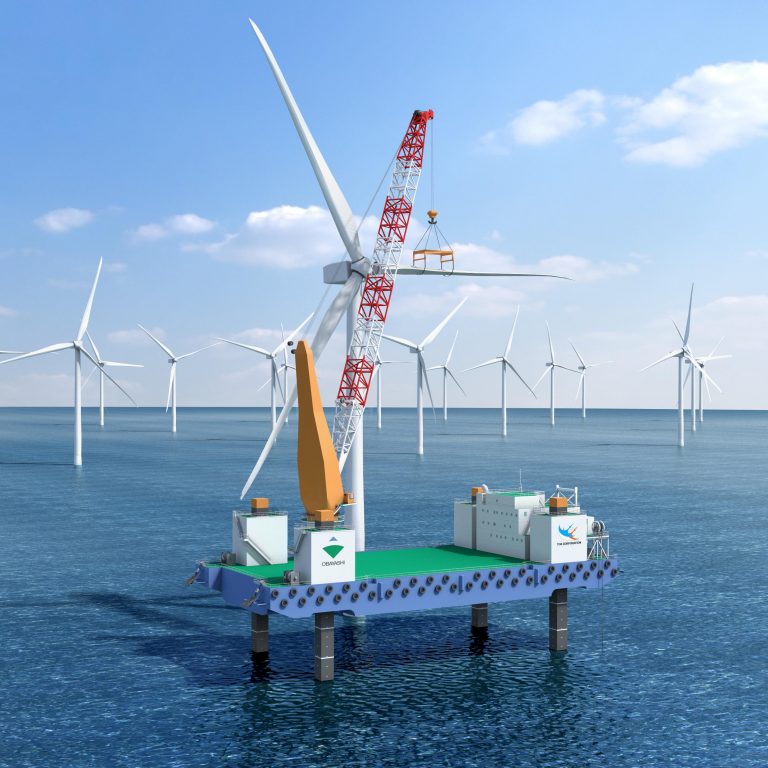 The end clients are Japanese construction companies Obayashi Corporation and TOA Corporation which signed an agreement to build the vessel in September. The crane will allow the jack-up to handle wind turbines with the capacity of 10MW or more. The vessel is expected to be completed by October 2020.
The 1,000mt PMC will be built and delivered at Huisman China, and the installation will take place at JMU's shipyard in Japan.
The newly awarded design builds on the track record of Huisman's previous crane for the Japanese market, but will be adapted to suit the specific requirements of Obayashi Corporation and TOA Corporation, the Netherlands-based company said.
In 2016, Japanese Penta-Ocean Construction company awarded JMU a contract for the delivery of a Self Elevating Platform (SEP) including Huisman's 800mt Pedestal Mounted Crane for offshore wind turbine installation. Now, the cooperation in Japan is bound to continue with a new contract for the delivery of a 1,000mt PMC, awarded by JMU.
"As a positive track record is highly important in the Japanese market, we are extremely happy with the continuing trust that Obayashi, TOA and JMU have expressed in Huisman. After our initial market entry in 2016, we now retain our 100% market share in the region for Offshore Wind Turbine Installation Cranes with this second contract," Timon Ligterink, Sales Manager at Huisman, said.